Ideal for period properties, country cottages, or for customers looking to achieve a traditional theme, the Elan range is an exquisitely crafted, authentic collection of door furniture and accessories, guaranteed to offer a stylish look as well as ultimate longevity.
Tradespeople can use the weather resistant Elan collection for different applications to achieve a unified look throughout properties. Each product is individually crafted from solid cast iron using traditional techniques and engineered with a high-spec, unique metalized coating for a long lasting and durable surface, which is resistant to rust and corrosion. This makes the range suitable for both internal and external use that needs minimal maintenance, matched by an unrivalled solid feel.
Elan products feature subtle, lightly hammered textures for an authentically vintage design which adds instant charm and character. Ornate, Tudor-inspired designs offer decorative touches to enhance heritage settings whilst providing durable and robust functionality. What's more, the range is backed with a 25-year guarantee as standard.
Front Door Furniture
The Elan brand covers most if not all bases in terms of Front Door Furniture. Transport any Front Door back in time with Elan's stunning range of products, from the standard Door Knockers and Centre Door Knobs, to finishing touches including Door Studs and Numerals.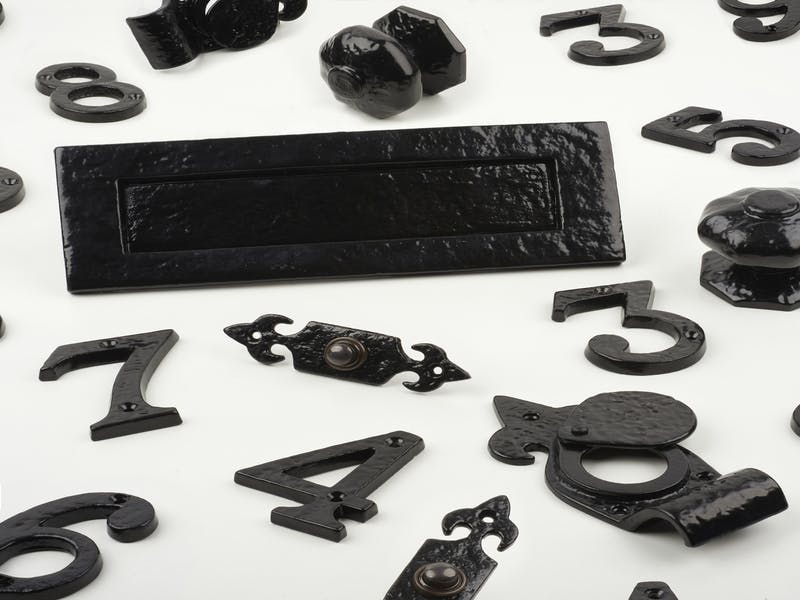 Door Handles
The Tudor influence throughout the Elan range couldn't be clearer than within the selection of Door Handles on offer. With a range of unique and intricate designs to choose from, Elan can provide a vintage touch to any interior door, and the equally stylish Door Furniture accessories produced by Elan create a completely cohesive look, including Escutcheons and Thumb Latches.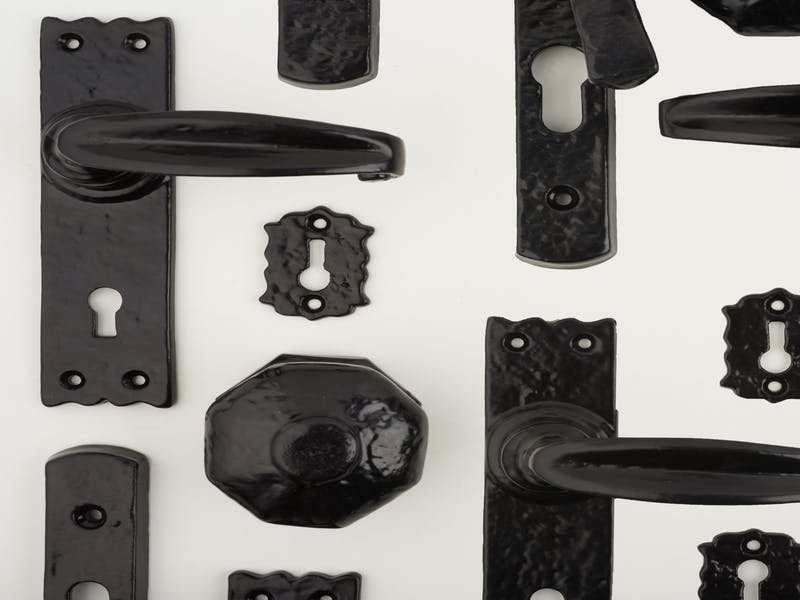 Hinges
A more traditional take on the standard Door Hinge, Elan combines simplicity with the antique flair of its signature Black Iron finish to create a hinge that will be the perfect accompaniment to the other products in the top-quality Elan range.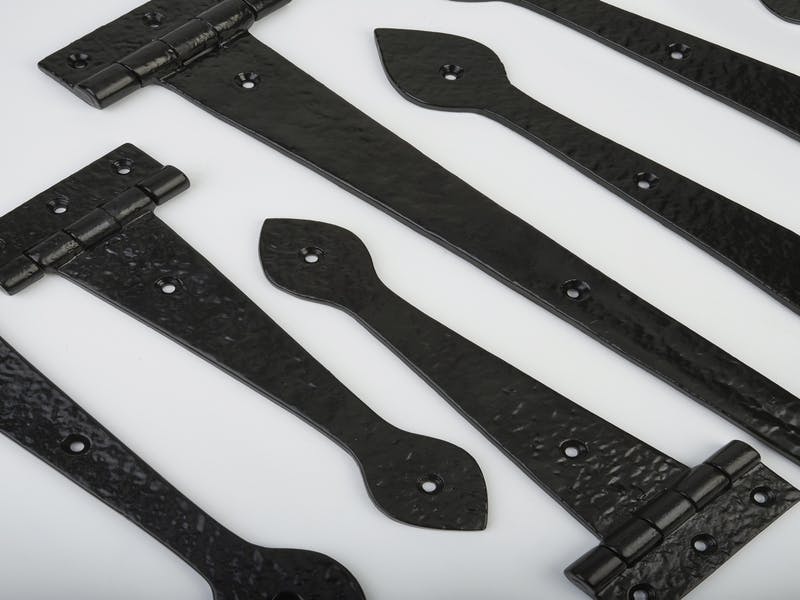 Bolts, Stops, Hooks & Accessories
Although often regarded as the finishing touches to a project, the Elan range does not sacrifice on quality when it comes to accessories. In particular, their Barrel Bolts offer extra security and exceptional durability, combined with the same Black Iron finish that features across the entire range.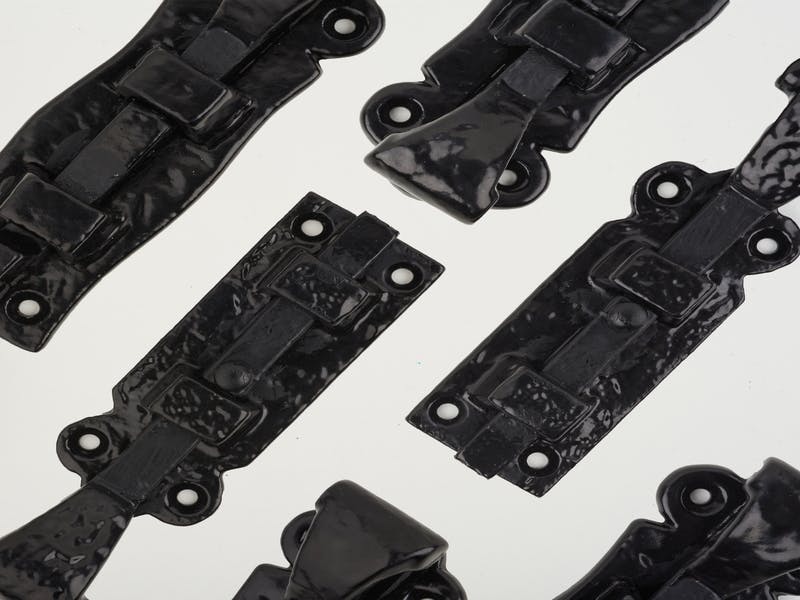 IronmongeryDirect has over 18,000 products in stock which are regularly reviewed to guarantee exceptional value, all with flexible delivery options including free next day delivery. To explore the full Elan range, brought to you exclusively by IronmongeryDirect, click here.