1) Get multiple references
When looking for a tradesperson to join your business, acquiring a few job references can give you a good indication of what type of worker they are. And crucially, it also validates their previous job experience, so you can be sure that their credentials match.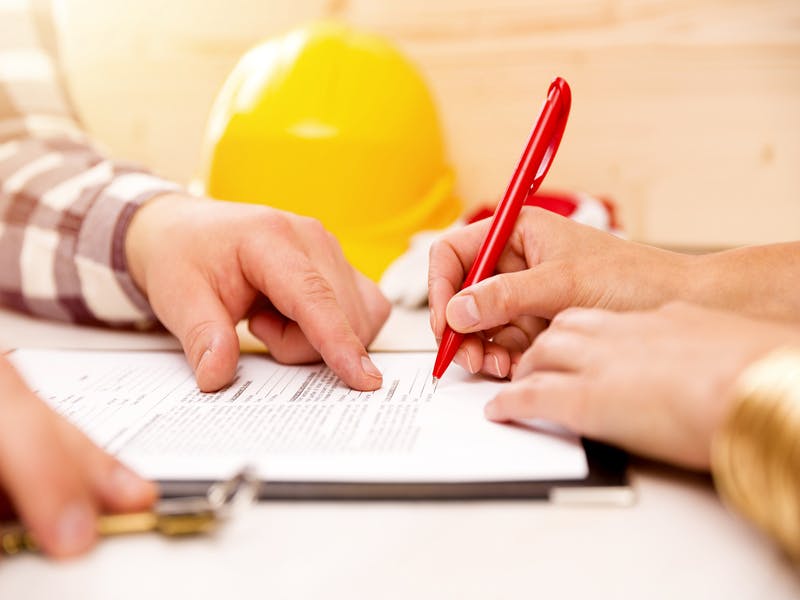 2) Find out how long they've been working
Experience is vital when it comes to building a solid team. Try and find out the extent of their experience during the recruitment process. Once you've got a sense of their previous roles and projects, it should provide you with an idea of how they'd fit in within your business. Whether someone is suitable for a more senior role, or if someone needs a little bit of guidance – you'll have every base covered.
3) Check if they've registered with a trade body
This can be hugely beneficial, as it ensures that your team is fully accredited. If they're certified professionals, you know that you're hiring trusted tradesmen. In return, you'll gain confidence from your customers as they'll have the peace of mind that comes from knowing that your team are fully qualified experts.  
4) Write an accurate and engaging job description
Accurate job descriptions are essential in forming an accomplished team. It's the hook that should pique the interest of those searching for new work. If it's engaging, clear, and concise – you'll attract more tradesmen that are better qualified for the role. Be honest about what the role entails and make sure the description is easy to follow – that way there'll be no confusion.  
5) Have an application checklist  
Recruiting local tradesmen can be a long process - especially when it comes to checking CVs. During this time, you'll speak to a range of tradespeople, all offering their own unique qualities. Make a list of what you expect from them – for example, years of experience, location, and qualifications required. This will aid you in building a team that'll work well together without any mishaps.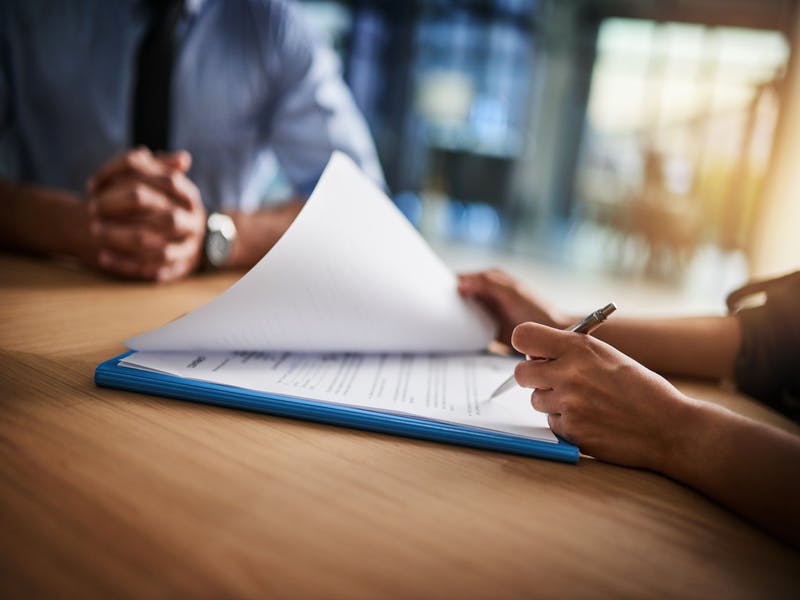 6) Training and development 
A training and development plan is an excellent way to increase productivity amongst your team. Not only does it motivate team members, but it also improves the reputation of your company. A well-trained team means fewer accidents and removes the need to constantly supervise. You'll then have everyone on the same wavelength, all performing competently and confidently in their role – which can only go down well with customers. 
7) Reward employees
Although it may sound rather obvious, rewarding employees is a quick and simple way to boost self-esteem. As a result of their hard work getting recognition, you'll build trust and increase motivation – it might even lead to a more tight-knit team.
8) Role expectations
A proficient team is like a well-oiled machine. All the pieces of the machine need to have a clear understanding of their objective and role within the business. Make it clear what you expect from each member of the team – and maybe have regular one-on-one meetings to hammer this home.   
9) Ensure the rules are clear
Don't leave employees in the dark about the rules, that's when things go wrong. Being respectful and following the rules and regulations keeps everyone safe – especially if there's any dangerous machinery in the workplace. It's also useful in avoiding any potential lawsuits, which no company needs. A practical time to make staff aware is during an induction meeting or presentation.
This is especially important during the pandemic. Check out our latest blog on how to keep your team safe onsite from COVID-19. You just might save a life.  
10) Provide support
Offer support for your team and make sure they know where to go for help. From mental health helplines to disability schemes, personal support forms a more compassionate working environment, which can only lead to positive outcomes. A healthy team is a happy team.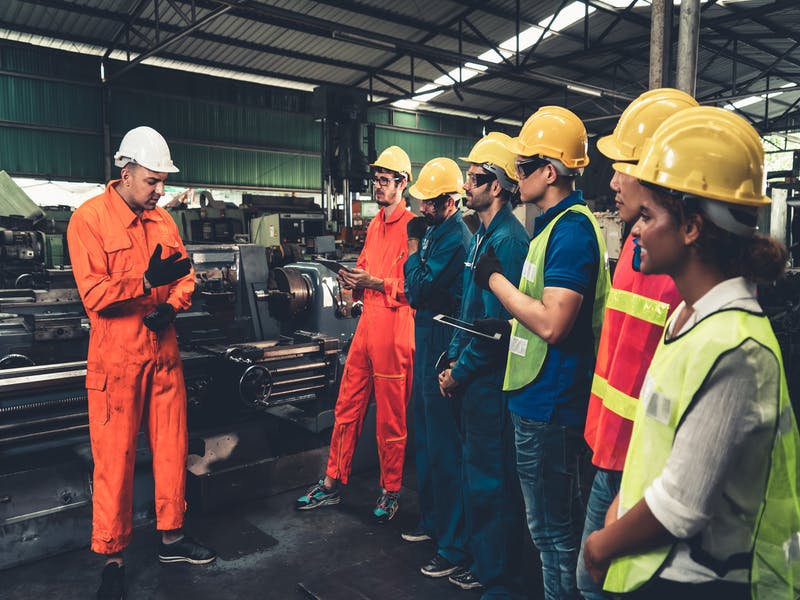 Hopefully, these tips should help you during the hiring process, or if you're looking to improve your current team. Whilst there are advantages of hiring new tradespeople, for small businesses, it can be expensive and time consuming. Upskilling your trade business may be a cheaper alternative than hiring new staff. Moreover, thanks to the lower salaries - funding an apprenticeship may also be a good starting point. So there are many options you can try to build that perfect team.