Entrepreneurship pushing you to expand your business, or simply need to keep up with the times? If it's time to develop some new skills within your business, it can be tempting to hire individuals with experience and knowhow. But paying a new salary isn't the only way to get the job done – here's our short guide to upskilling, to get you thinking about investment in your existing team.
What is upskilling?
Upskilling refers to developing the skillsets of your employees. You provide current staff with the means to learn new skills, expanding the skills offered by your business without expanding your team – or promoting upskilled team members to recruit for junior positions.  
Usually involving contributing to, or covering, the costs of education and training, upskilling your team requires time, strategy and investment. You'll need to find ways to develop the skillset of each individual employee you're upskilling, and then support them throughout the process. When you do, you'll unlock potential, services and specialties that can vastly improve your offerings as a business in trade.
How to upskill your employees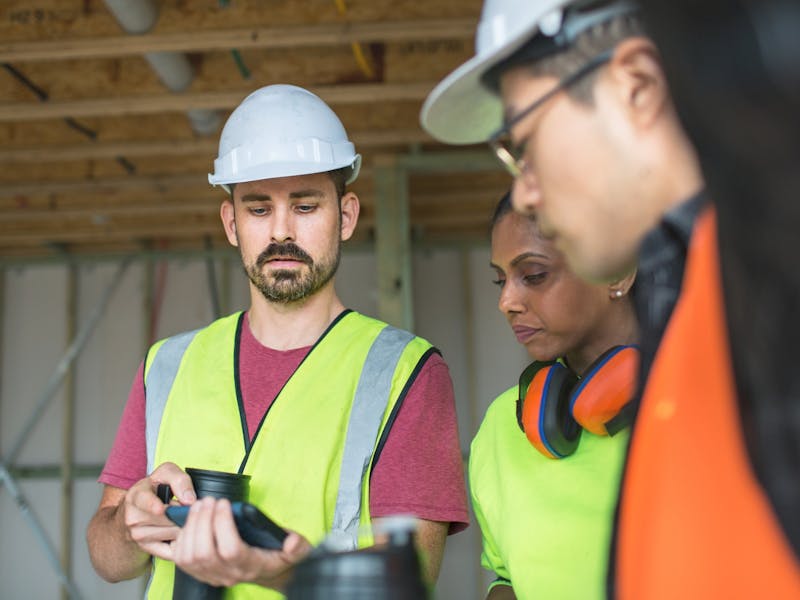 Upskilling your team is an exciting process, with lots of potential for growth, development and empowerment along the way. We recommend sitting down with your staff and brainstorming the ventures you'd like to pursue, in order to gain a deeper understanding of the skills required.
Some market research may be required, especially if you're not sure about the job specs and roles involved with the skills you're trying to develop. Make sure you look into any formal qualifications and accreditations required, and how they can be achieved. Once you've painted a picture of the skills you'd like to offer within your business, it's time to find sources for the information and training you'll need to develop them.
Finding upskilling resources
Accessing the materials required for upskilling can be done in a number of ways. Depending on the nature of the upskill, your budget, and the time you have available to dedicate to the process, there's plenty of places you can look to get the ball rolling.
Educational facilities
For training you can rely on, turn to colleges and universities. Not only can they provide free advice on how to upskill your team, but they offer a multitude of courses – often with recognised qualifications at the end.
Online training
You can find both free and paid courses for just about any skill online. If you're looking to upskill employees in areas that don't require formal training, such as customer services, the internet has a rich offering of resources to take advantage of.
Workshops
If you're on the look out for training opportunities, make sure to keep an eye on both online and local workshops in your area. Often run by experts in the field, workshops are a great way to help develop skills and confidence at work.
Implementing upskilling & development
While it's fantastic to discover new learning avenues, the quality of the training you provide (or outsource) won't matter if the upskilling process isn't implemented correctly. It's imperative that you ensure your employees have enough time to fulfil their current duties, while also having the capacity to complete their training well.
Each business is different – and so is the training required for upskilling between trades. Team development isn't one size fits all, so you'll need to find ways to implement a balance that allows your team to grow, but doesn't leave important work unfinished.  
There's plenty of techniques to choose from – be it simply allocating time for research and development, the creation of hybrid roles to accommodate changing responsibilities, or even a dedicated upskilling programme within your business. It's also a good idea to check in with your upskilling staff regularly – taking on new challenges can be stressful, so it's important to dedicate managers and mentors to support learning team members too.
Should I upskill my team?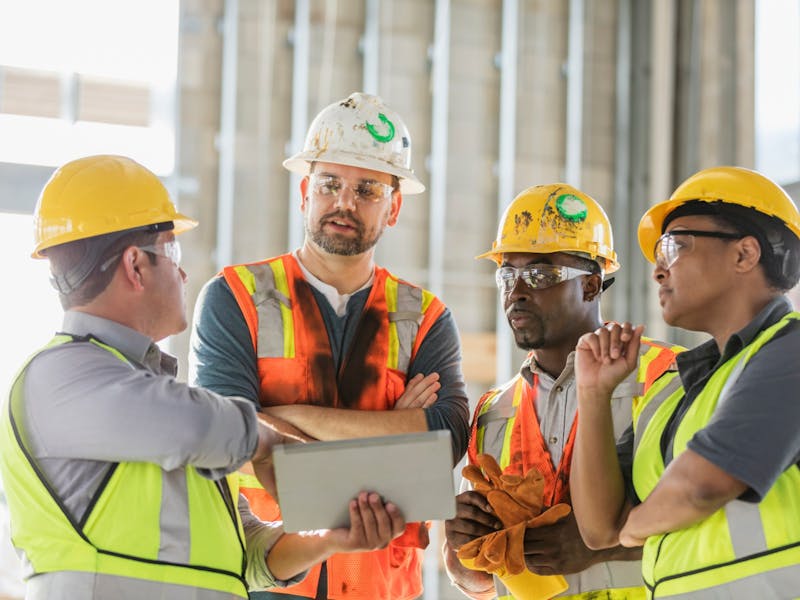 Whether you're growing a service-based business, or simply to adding to your customer deliverables, it can be difficult to navigate the best route to finding new avenues for your trade company.
Advantages of upskilling your team
Upskilling can require a little time, and sometimes invested capital, but it delivers a plethora of benefits. If you're looking for reasons to introduce new skills into your team, here's a few reasons to take the leap:
It's an investment in your team. Upskilling your employees demonstrates your trust, appreciation and belief in them.
No bad habits. When upskilling your own team, your employees can apply their new skills directly to the work they already understand, leaving no room for bad habits from previous employment.
It can be cost effective. Oftentimes, you'll find it more cost effective to upskill and promote your team than find professionals with all of the skills you're looking for.
New opportunities. Upskilling provides new work opportunities for your team, allowing them to offer a wider range of services to customers and clients.
Better recruitment. A company that upskills its employees is more likely to attract and retain talent, as it offers better career development.
Disadvantages of upskilling your team
Upskilling isn't for everyone. Depending on what you're trying to achieve, other options might suit your business better – such as simply employing professionals that have already acquired your desired skillset. If you're still on the fence, here's some cons to consider:
You won't expand your workforce. If you're seeing higher demand for a specific service, it might be numbers you need to increase – not skillsets. Make sure you don't need more hands on deck to improve your offerings.
You'll upskill without experience. If you're hoping to upskill your team and immediately add new services to your price list, that's not always the case. Your newly upskilled employees might still have to gain confidence and experience in their new trade.
You may find complications with contracts and roles. With newly required skills and responsibilities, its likely your employees will be due a pay rise or promotion.
Upskilling requires commitment. You'll need to ensure your employees are truly on board for the upskilling process – if they embark on a fully paid course, and decide its not for them, you're vulnerable to financial loss.
Think it's time to brush up on some new skills? You can find more information about working and running a business in the trades on our blog – and plenty of high-quality, low-cost ironmongery to practice with at IronmongeryDirect today.