What is an electrician?  
An electrician is a skilled tradesperson who specialises in dealing with the electrical wirings of a system. From working on homes to commercial buildings and factories, an electrician's job can include a variety of roles. This includes installations, repairs, and even designing new bespoke electrical systems for buildings.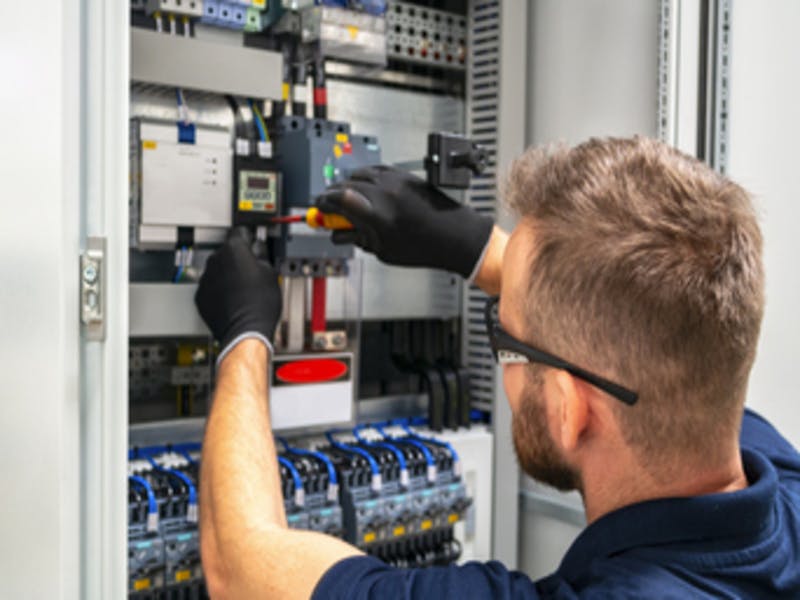 What does an electrician do?
 There's an array of duties and responsibilities an electrician must be able to handle, here's just a few of those you might encounter day to day:
Safety first
 A crucial part of an electrician's job is making sure that everyone is kept safe. Safety regulations are vitally important, and if these rules are broken it could result in job termination or injury. Therefore, once a job is complete, all electrical equipment and tools must be out of harm's way and safely stored.
Inspections
 Electricians will spend time examining and testing electrical systems to check they're operating at an acceptable standard. Any potential hazards will be made safe, for example: plug sockets, fuse boxes, wiring, and even electric showers. Inspections can take up to two hours, but may take longer depending on the job's complexity.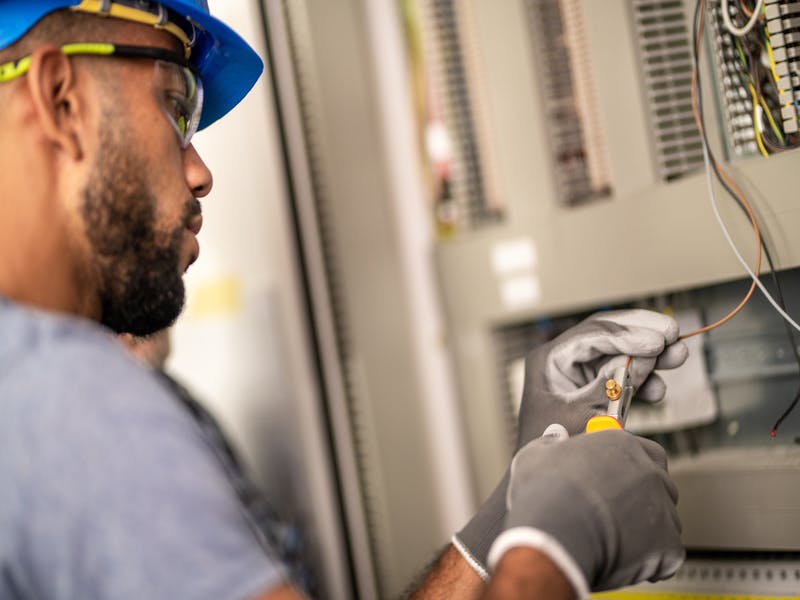 Highway electrical maintenance and installation
 This is a multi-skilled electrical job, suitable for an electrician who's able to install or repair street lighting columns or traffic signals. Fixing faults is a big part of this section of the trade, especially when equipment is non-operational. 
Skills required
 There's a wide range or skills required for a successful career as an electrician – such as:
 -       Communication
-       Teamwork
-       Attention to detail
-       Well-organised
-       Physically fit
-       Technical skills
-       People management
How much does an electrician make? 
 In 2020, a Trade Skills 4 U survey found that electricians are the highest earning tradespeople, with an average salary in the UK of £33,459. It's worth noting that it all depends on how much the electricians charge for each project, and the location of the job too. Generally, self-employed electricians will earn a considerable amount more – however there are other costs they must consider – such as tools, travelling expenses, and tax.   
Adhering to a high standard, keeping safe, and placing the customer first are excellent characteristics for a first-class electrician, and could help you to earn a higher wage.  
How to become an electrician
Enrol at a college
Here, you'll study all the ins and outs of the trade. Once you join, you'll begin your electrical course by learning all the basics. From installing cables and sockets to health and safety legislation – you'll pick up all the necessary skills to become a fully qualified electrician. 
Many colleges will have different entry requirements so it's worth checking what these are first before applying. Often, you may need up to five GCSEs to enrol, but this is subject to change depending on your desired college.
You'll complete four steps during your Diploma: 
1). Domestic Electrical Skills
2). Level 2 2365 Diploma
3). Level 3 2365 Diploma
4). Level 2357 NVQ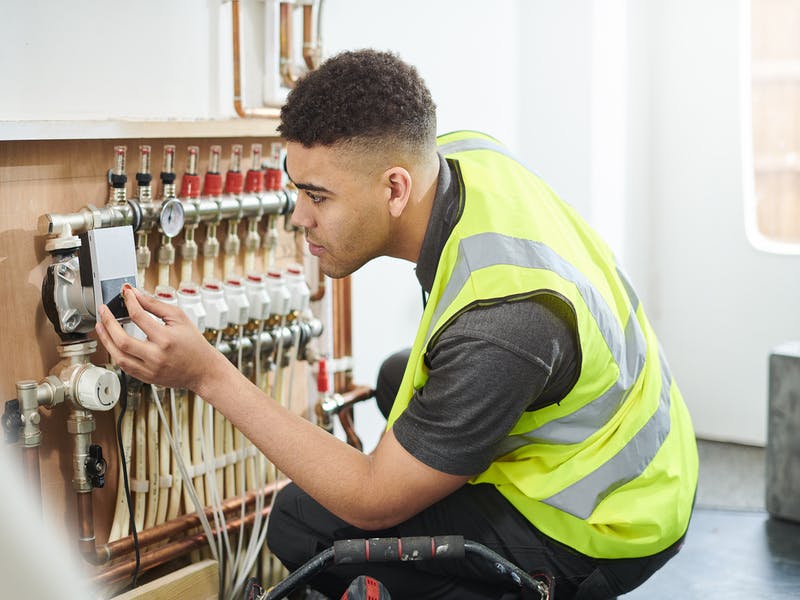 Start an apprenticeship
 Available for anyone over the age of sixteen, starting an apprenticeship is a great way of getting into the trade. You'll be fully employed by an electrical installation company and work a minimum of thirty hours a week. Plus, some of your time will be spent out on the field, learning the craft from your mentor.
When you're not out on the job, several days a week will be spent at college where you'll hone your skills. Apprenticeships usually take up to four years to complete, combining both the practical side and theory. An added benefit of apprenticeships is that you'll receive a wage, as well as plenty of experience.
How much does it cost to become an electrician? 
For those interested in going down the Diploma route, the cost is anywhere between £1,000 - £1,500 per year, but prices will alter from college to college. To become an electrician, it could take around four years to become fully qualified.
What qualifications do I need?
To get started, securing GCSEs with a grade D or above is of huge value, particularly if you're interested in joining a college. If you're successful in finishing your course and pass the work and site assessment – you'll be given an NVQ Level tree and become a fully qualified electrician. 
If you've decided that the electrical trade is the career for you, you'll need to stock up on all of the supplies you need to get you started - head over to our sister site ElectricalDirect to browse our ranges.