Spruce Up Your Shower
Although many may use their showers every day without a second thought, there are many ways a shower can be upgraded to increase the functionality and even aesthetic appeal of this bathroom staple.
Shower Storage
Someone with an extensive cleansing routine or a family home sharing a singular shower will more than likely have several personal hygiene and personal grooming items in their shower without an appropriate place to store them. This not only creates a cluttered environment in such a small space, but can also increase the risk of injuries.
What We Recommend
We stock a range of Shower Storage Solutions to suit every need. From Soap Dishes to Single and Double Shower Baskets in a choice of Stainless Steel or Matt Black, we have the right product for you to store your soap and shampoo exactly where you need it. Our material selection and manufacturing process of these shower accessories are carefully planned out, using Stainless Steel and Aluminium to prevent rusting in these areas that are highly exposed to water.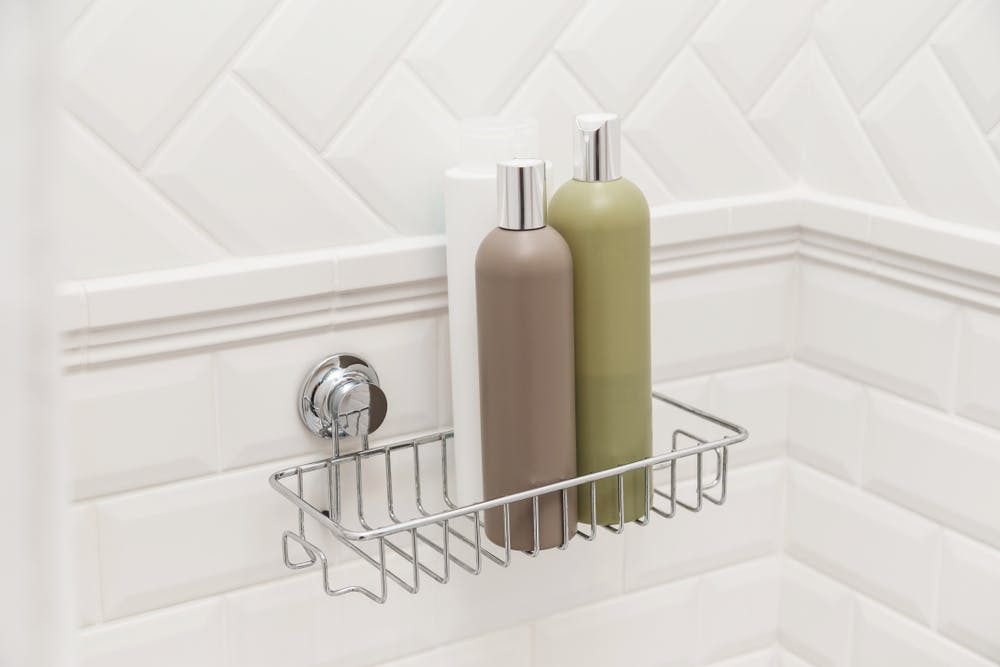 Assisted Living
When it comes to showering, some of us need a bit of extra help, and implementing these fixtures in to a shower is a quick and easy process and can make a big difference to someone's every day life. Whether it be assistance entering or exiting the shower or providing a seated option, we have everything you need to create a straightforward shower experience for everyone.
What We Recommend
Our Grab Rails are available in several sizes, colours and finishes that would be perfect for any residential or commercial project. This variety allows you to coordinate these rails to your existing shower fixtures for a cohesive look. We even offer a Floor to Wall Rail for an extra boost of support. These rails can be used outside of the shower and accessories including Clip On Toilet Roll Holders ensure that everything you need is accessible from the rail.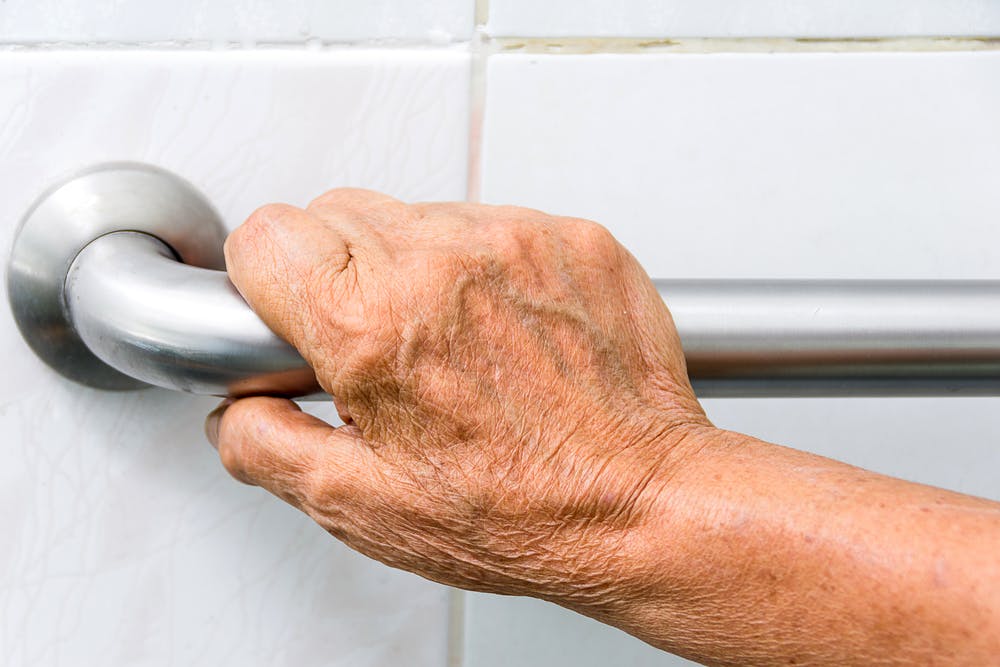 We also offer a range of Shower Seats, some offering extra features including arm rests and padded varieties for ultimate comfort. These Seats can be adjusted to the specific needs of a client to ensure they are satisfied after installation.
Many products in our Assisted Living range are Doc M compliant, meaning they meet all of the necessary regulations for use in public facilities.
Decisive Details
There are some smaller fixtures within your shower that we don't even think about until an issue occurs. Therefore, it is important that these fixtures are of the highest quality to keep your shower safe and in good working order without regular replacements.
What We Recommend
A quality Shower Seal is always an essential fixture, keeping water contained where it's needed to not only prevent damage to flooring and other areas of the bathroom, but to prevent an accidents or injuries caused by a wet bathroom floor. Our Shower Seals are available in a number of sizes to suit most conventional showers and all feature a clear finish for ultimate discretion.
Handsome Hardware
As well as the practical aspects of renovating a bathroom, it's the aesthetic touches that can really bring the whole project together.
We offer several items of Bathroom Hardware, and most can be found in corresponding finishes to other fixtures, meaning you're left with a cohesive project that any client would enjoy.
What We Recommend
Our Bathroom Hardware range provides everything you need to completely transform a bathroom. From standard fixtures including Bathroom Cabinets and Towel Rails to keep everything neat and organised, to smaller finishing touches such as Soap Dispensers and Toilet Brush Holders.
All of our Hardware is quick and easy to install and is manufactured from high-quality and durable materials specifically designed to stand the test of time within the unique environment of a bathroom.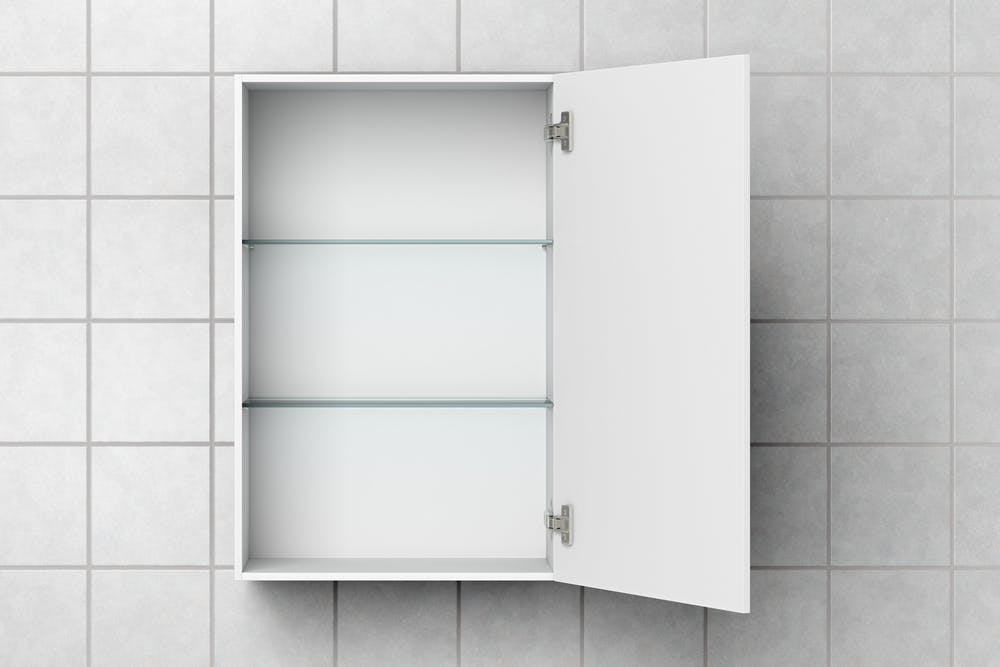 Complete Cubicles & Reworked Washrooms
When it comes to commercial and communal bathrooms, slightly different fixtures are needed to ensure that bathrooms in any commercial setting are a comfortable and secure space for everyone and are equipped to be used by a large group of people every day. We stock everything you'd expect to find in your standard commercial bathroom and more.
Important Indicators
Bathroom Door Locks are a staple feature in any commercial or residential bathroom. However, the difference in commercial bathrooms is that cubicles are more often than not installed with what is known as an Indicator Lock/Bolt.
As the name suggests, Indicator Locks are used to indicate if the cubicle is in use or not. Other than this, these locks operate just like a standard bathroom lock.
What We Recommend
Our Indicator Bolts are available in a range of sizes and operational methods. Clients can choose between an indicator that is determined by colour (red for engaged and green for vacant) or in the written form depending on the occupant's specific needs and making it clear to anyone which cubicles are occupied and which are not.
Clean Commercial
Unlike certain finishing touches in residential projects, when choosing products for commercial bathrooms, it is advised to lean more towards functionality rather than aesthetic appeal. The starkest difference in commercial and residential bathroom accessories is the humble Soap Dispenser.
In a standard commercial bathroom, you won't find a dainty marble Soap Dispenser, for your commercial projects, you will need a product that lasts, and can hold enough soap for hundreds of possible washes a day.
What We Recommend
Our commercial Soap Dispensers are capable of holding at least one litre of hand soap, equivalent to around 650 washes.
They are also made from high impact material, ensuring durable quality and resistance to damage over time that could affect the functionality of the product.
Trouble-Free Changing Tables
In certain commercial and public settings, a Changing Table is required for occupants with young children. These tables are essential to make sure that your bathroom project is equipped for every situation.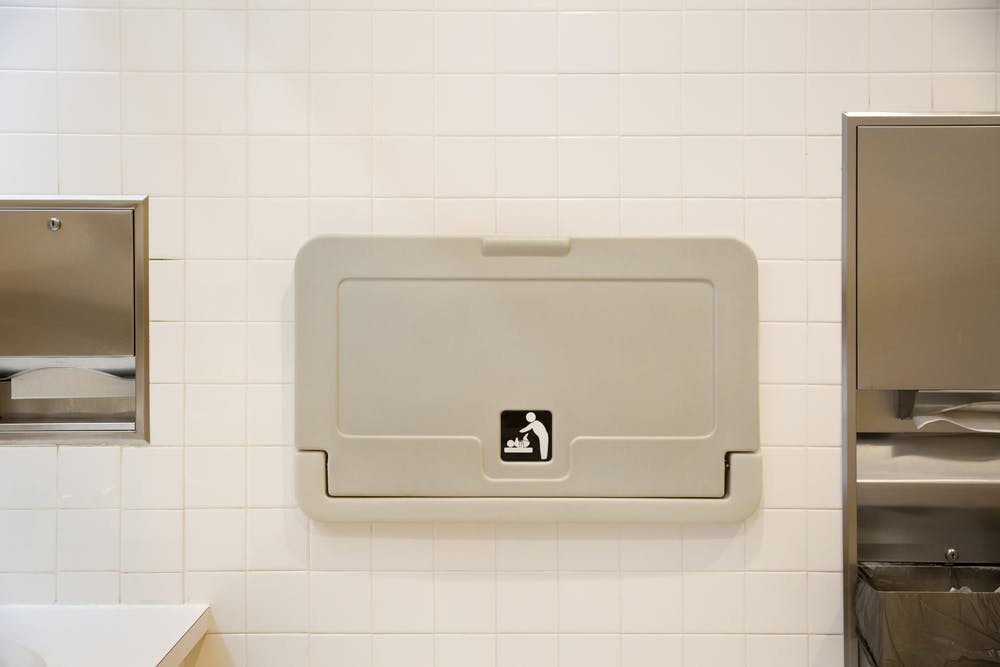 What We Recommend
We offer Changing Tables in two versions, vertical and horizontal. Either version will be effective, your choice will more than likely depend on how much wall space there is to install the table.
Our Changing Tables offer several features that make them the best choice for the job. These features include being weight tested to 177kg and being made out of high-density polythene, which is known for being easy to clean and a repellent for bacteria. These compact units even include information printed in braille, in the case that someone with a visual impairment needed to use it.
Now you should have all of the information and recommendations you need to undertake a complete renovation or upgrade of any residential or commercial bathroom, to shop our Bathroom, Cubicle and Washroom Hardware ranges, click here.