A Garden Shed is a useful space to keep all of your tools and equipment organised and well protected. However, they can often become neglected and it can be difficult to use them to their full potential, and run the risk of becoming an eyesore to your outdoor space. So, in collaboration with Acorn Cottage, we've put together this guide so that you have the products and know-how to give any shed the TLC it deserves!
Shed Shelving
Shelving is a great way to get all of your shed essentials off of the floor and in a place where they can be kept clean, organised and in a safe place where there is little to no risk of damage to property and keeping the risk of trips or falls to a minimum. So, for practical as well as aesthetic purposes, a set of sleek yet sturdy shelves are a good place to start your makeover mission.
We stock everything you need to install a complete and cohesive shelving system, making shed storage easier than ever. Acorn Cottage went with a combination of a shelving system from Altro, that includes Uprights, Shelving Brackets and Melamine Board.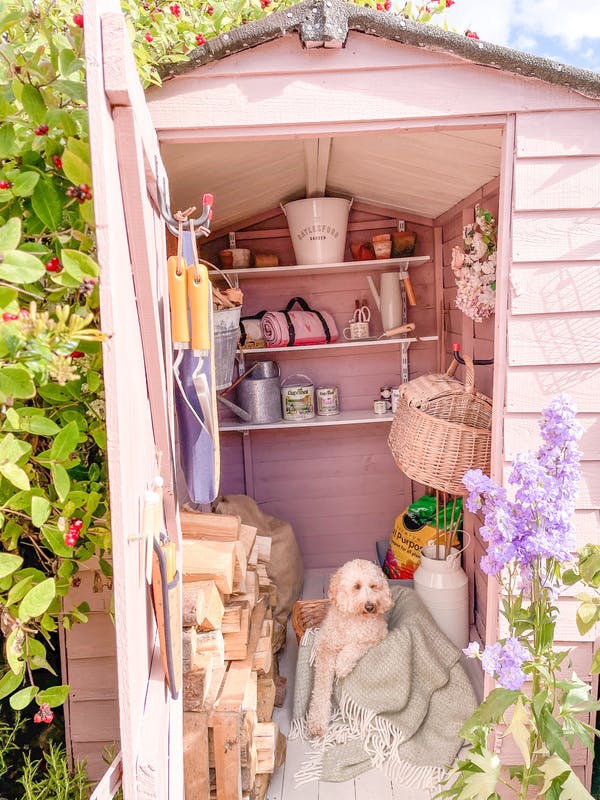 Shed Security
If you're going to keep valuables in your shed, it is always recommended to have some form of security. However, this practical element of your shed doesn't have to sacrifice on aesthetic charm, our range of Gate Latches provides a wide selection of designs and finishes to create your ideal look.
The particular Gate Latch that Acorn Cottage used here features a black galvanised and powder-coated finish, ideal for exterior use due to its superior rust resistance.
If you want to ramp up the security on your shed, a simple padlock will be just what you need. This will ensure that anything you store in your shed is protected and will be far less vulnerable to theft.
Handy Hooks
Not every item in your shed will fit nicely on to a shelf, but you still need to be able to access them quickly and easily, so it would be wise to install some hooks to easily solve that problem. Some medium-duty hooks will be perfect for hanging anything from cables to outdoor clothing, so you can always just grab and go.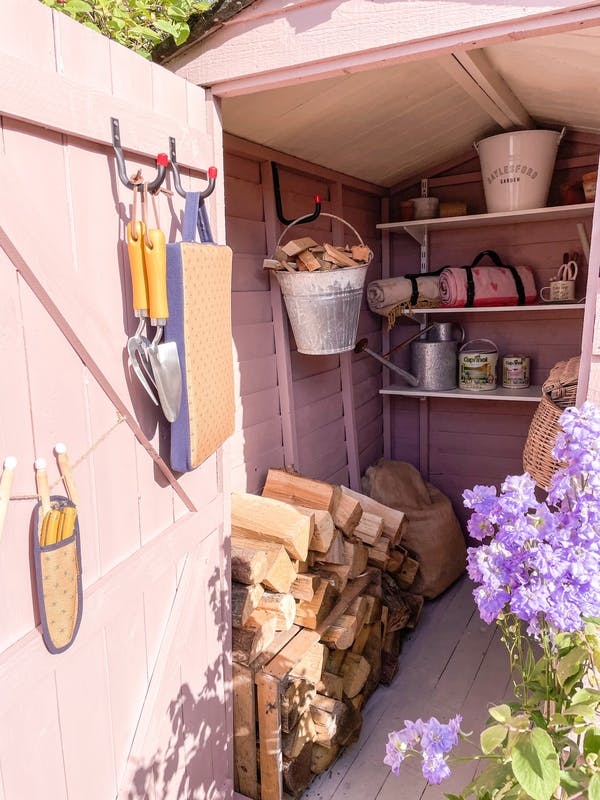 Opting for hooks in alternating sizes and depths means you're always prepared to hang up anything big or small. Acorn Cottage went for a mix of 80mm and 150mm depths.
Door Knocker Decoration
If you want the door of your shed to have the same welcoming quality as your front door, installing a Door Knocker is a simple but effective way to do this. If you want to maximise on the style of summer, a Bumblebee Door Knocker could be exactly what you need.
All of our Door Knockers are available in a number of finishes so that you can customise and complement your other shed décor. Acorn Cottage chose the Nickel finish for their project.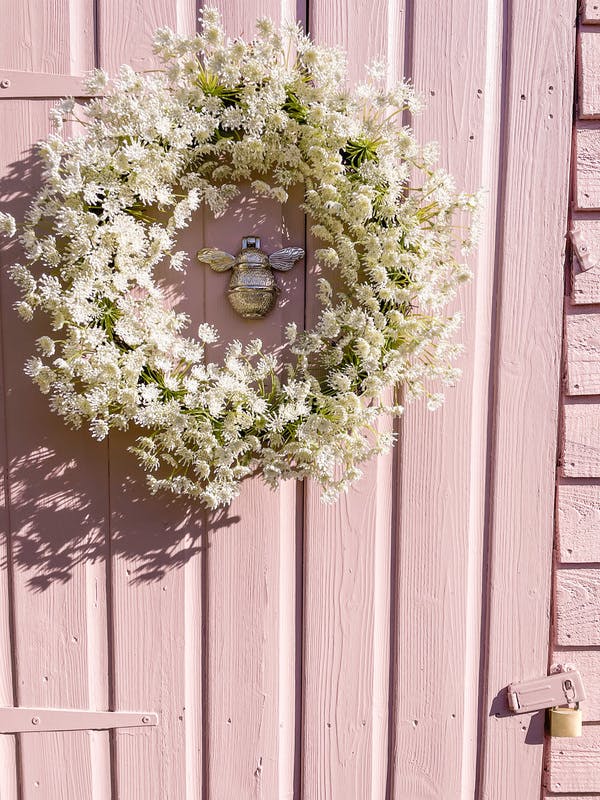 Easy Electrics
Garden Lighting is always a staple for the summer, but a shed is often overlooked when it comes to providing subtle illumination to your outdoor space. String Lights or Festoon Lights around the exterior of your shed is not only a great way to showcase your newly renovated shed, they can also add to the decorative aspect of your project. Acorn Cottage went for a set of Konstsmide Festoon Lights as the finishing touch for their shed.
However, just like with any project, the practical elements are just as important. A high-quality and reliable extension lead will help you power your shed lighting as well as anything else you choose to decorate your shed that will require a power source. Acorn Cottage chose a BG 10-meter 4 gang extension reel to make sure all of their needs were met.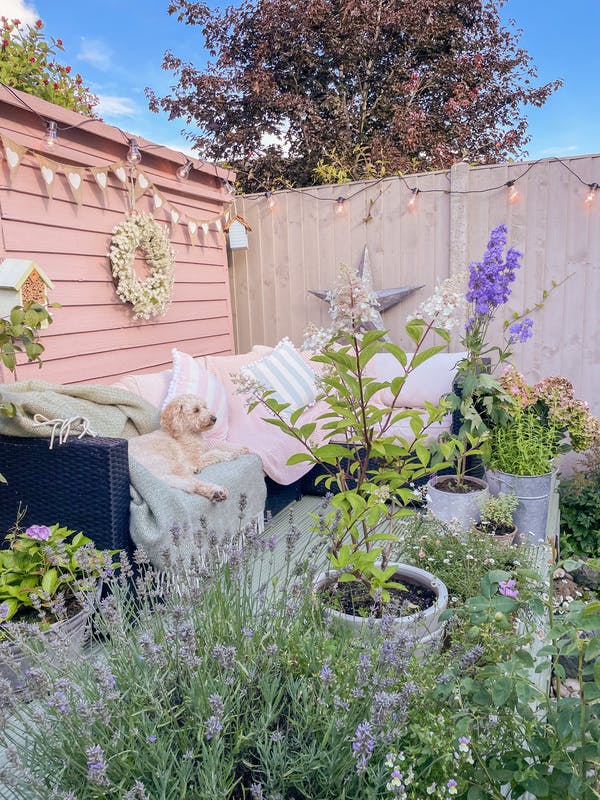 Find out more about how you can keep yourself safe when using Extension Leads and Reels on and off the job here.
That's how Acorn Cottage did it, now you can do it too! Whether you take your inspiration from Acorn Cottage, or add your own personal touch, you could turn your shed from dull and drab to a stylish staple in your outdoor space. Acorn Cottage used a combination of products from IronmongeryDirect as well as our sister site – ElectricalDirect.
Curious to find out more about some other outdoor projects? Find it here.
All Image Credits to @acorn_cottage on Instagram - check out the page here.