Shockingly, 454 UK tradespeople take their own lives every year[1] due to mental health issues such as depression and anxiety. Sadly, these problems are very common in the industry, with our recent research revealing that nearly half (49%) experience poor mental health due to work-related issues.
Nearly three in five (58%) deal with mental health problems at least once per week, whilst finances were found to be the biggest cause of stress, with 38% of tradespeople saying that money contributed to issues with their mental health.
To address this ongoing concern, we've partnered with Mind and the Leeds College of Building to help raise awareness of the issue.
To do this, we laid out 454 hard hats for Mental Health Awareness Week (10th-16th May), to help visualise the scale of the issue. Each hard hat represents the life of a UK tradesperson lost to suicide each year.
Sadly, ONS figures show that male builders are three times more likely to take their own lives than the average UK man, with almost nine tragedies a week[2].
And we're pleased to announce that we'll be donating a sum of £5,000 to Mind to help tackle mental health problems. We'll also be donating 100 of the hard hats to the Leeds College of Building for their students.
To see our full 2021 report on mental health in the trades, visit: https://ironmongerydirect.co.uk/research/mental-health-in-the-trade/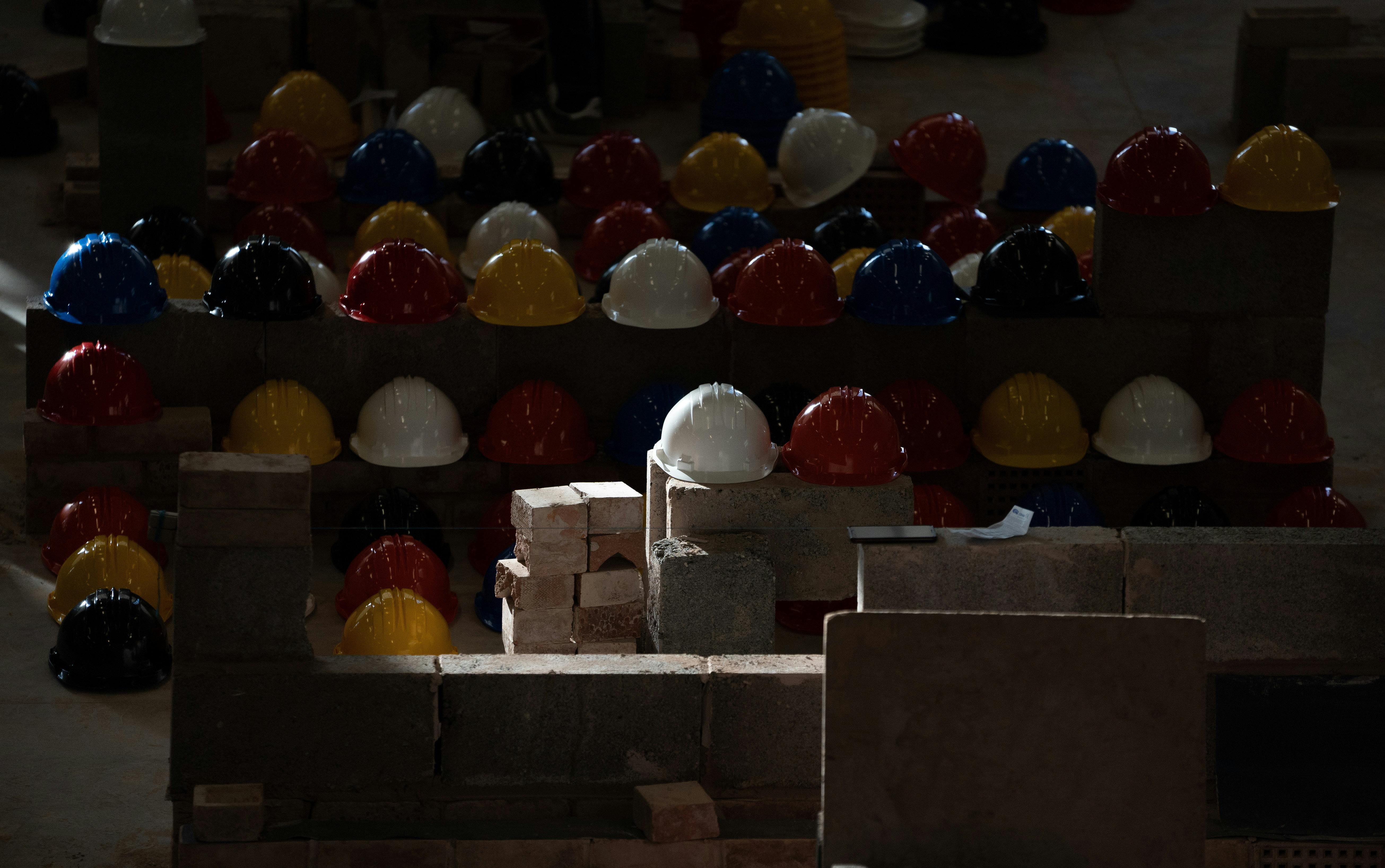 To view our full gallery of the event, visit: https://stress.ironmongerydirect.co.uk/
[1]https://www.pbctoday.co.uk/news/health-safety-news/poor-mental-health-construction-industry/48898/