How Do Intumescent Letter Plates Work?
Intumescent products in general are designed to expand when they come in to contact with heat, acting as a sealant as a result. The same goes for Intumescent Letter Plates, as parts of the Letter Plate expand and swell, this seals off the opening of the Letter Plate. As well as serving the purpose of a regular Letter Plate, an Intumescent Letter Plate not only prevents a fire from being started outside of the home, but can also prevent a fire from spreading further.
How Effective Are Intumescent Letter Plates?
Standard Intumescent Letter Plates have a fire resistance time ranging from 30 to 60 minutes, which should be plenty of time for a safe evacuation process to take place without fire spreading any further than the original source. Some Intumescent Letter Plates can even be fitted to fire rated doors for even greater protection.
Intumescent Letter Plates don't just protect a building from fires, they also offer protection against the smoke and harmful toxins emitted from a fire.
Our Top Picks
Fire safety equipment is the last thing you want to scrimp on in terms of quality, and even though our entire Intumescent Letter Plate range is of exceptional quality, here are some of our favourites.
This Letter Plate from trusted brand Norsound is packed with features to give you extra peace of mind, as well as multiple options for application and ease of installation.
The Norsound Intumescent Economy Letter Plate not only has a 60-minute fire rating, but also complies with Parts 20/22 of the BS476 regulations, meaning a product has been adequately tested for fire resistance. This particular Letter Plate is designed to fit doors with a thickness of between 44 and 54mm thick, meaning they can be used on both FD30 and FD60 fire doors.
This Intumescent Letter Plate perfectly combines a robust manufacturing process making it suitable for a number of specialist applications, with the hidden intumescent sections that can provide high levels of fire resistance without having to compromise on aesthetics.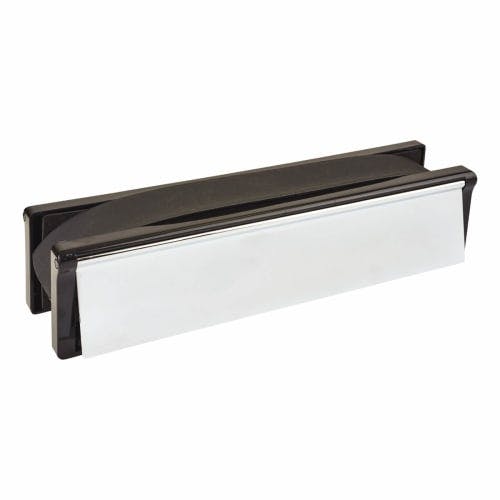 The Lorient Firemaster Intumescent Letter Plate features the same compliance with the same BS476 regulations as the Norsound product, as well as a 30-minute fire rating.
This particular Intumescent Letter Plate comes equipped with nylon brushes that you could commonly see on standard Letter Plates to prevent anyone from being able to easily view the inside of your home or business through the Letter Plate. The Firemaster Letter Plate is also designed to be installed without effecting the acoustic performance of the door.
The Letter Plate is available in a Gold or Silver finish, so you can choose this Intumescent Letter Plate for its aesthetic appeal as well as its vital practical benefits.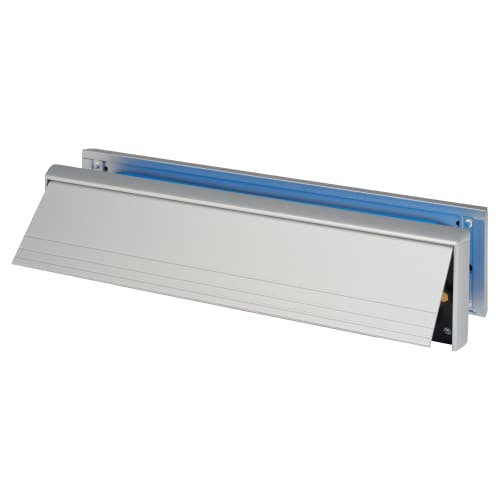 Now you know just how useful and effective Intumescent Letter Plates can be, as well as our recommendations, now could be the perfect time to look in to getting one installed in your home or business, or recommending them to your next client, to make sure they are as safe as possible.
You can shop our full range of Intumescent Letter Plates here.
References:
Letterbox burglary (letter plates) and mail delivery | The Crime Prevention Website