Theft from these buildings can be particularly damaging to a business because it will have a direct impact on its ability to operate as normal and meet the needs of customers, and homeowners can be robbed of valuable personal possessions. There are several simple steps that can be taken to secure these buildings and protect their contents. 
Choose a high-quality padlock
Often one of the simplest ways to secure this type of building is with a security padlock. There are a number of factors to consider when choosing a padlock as there is a wide range of options from simple, low cost products for low risk applications to heavy-duty, high security alternatives to protect high value objects.
Material
Steel is often the material of choice for the more robust padlocks, and products that feature a hardened shackle will help resist bolt cropping. For padlocks that will be used outside, selecting a product that has anti-corrosion treatment or a protective composite exterior is always advised.
Combination or Key
Both padlocks with keys and combination mechanisms are available. For each type there are products that offer various levels of security at different price points depending on the intended application.
With keyed padlocks there is the choice between keyed to differ and keyed alike products. Those that are keyed to differ can only be opened by the keys, or copies of the key, it was supplied with. Keyed alike allows the same key to be used to open a number of different locks, ideal where a number of different padlocks means carrying a greater number of keys. This can also cause problems in identifying the correct one for each lock.
The number of pins in the lock will also determine how secure it is. For example, a 6-pin cylinder will have a greater number of possible key combinations (known as differs) than a 5-pin cylinder and so will be more secure.
Combination padlocks are an alternative to keyed options and may offer an advantage in some situations. For example, they offer the convenience of not having to manage keys and there is no chance of keys being lost. This is ideal for when different people need to access the building at various points throughout the day. It also provides a simple way of ensuring the security is maintained by changing the code. When anyone leaves the building, the combination can be updated and there is no risk that unauthorised copies of a key have been made as there would be with keyed locks.
The number of digits in the combination determines the security of the lock. For example, if each wheel has 10 numbers (0 to 9) then a three-digit lock will have 1000 possible combinations, a 4 digit one will have 10,000 and a 5 digit will have 100,000 possibilities.
The Squire Combi All Weather Padlock with 50mm shackle is a popular choice. It has a four-digit combination and a die cast alloy lock body with a dual compound protective cover for high corrosion resistance. It is ideal for securing medium-risk areas such as sheds and storage buildings.
For higher security, products such as the Squire Stronghold SS80 Closed Shackle Padlock can be used. It features a 16mm hardened boron alloy steel shackle and 6 pin cylinder with 250,000 key differs and anti-drill protection. It is CEN 6 rated (the highest level of security) and Loss Protection Certification Board (LPCB) approved to LPS 1654 – the standards insurers look for in security padlocks.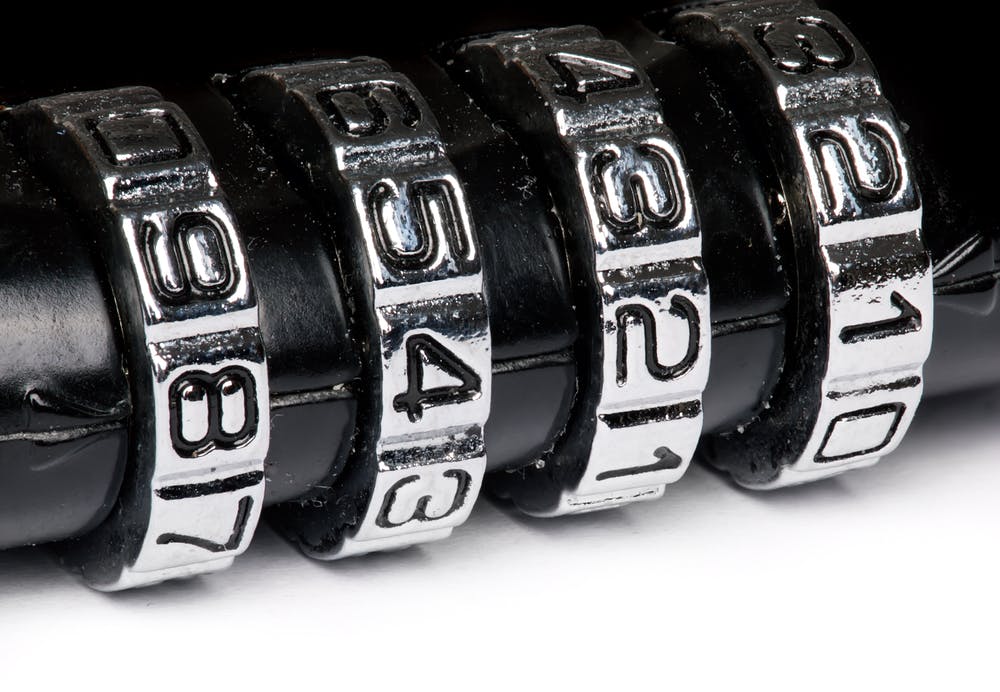 Choose quality chains and hasps
The effectiveness of the padlock is to some extent determined by the strength of the latch, hasp or chain it is attached to. Selecting a hardened steel security chain will help resist attempts to cut the chain to gain entry and choosing one with a sleeve will protect it from damage and harsh weather. Where higher security is required, a high CEN rated commercial padbar could be considered. These products offer a strong, hardened hasp with concealed bolt fixings for maximum security.
Security inside the building
In addition to securing the exterior of the building, it is also important to consider preventing access to high value items in the event that someone manages to break in or the door is accidentally left unsecured.
Installing a safe within the building could provide a place to keep smaller high value items or important documents. For example, the Yale® Laptop Safe provides a versatile option that has the space to store a range of different items, including laptops with screens up to 15 inches. It can be fixed to the floor or wall and has 16mm solid steel locking bolts for excellent security. It features a digital keypad for 3 to 8-digit combinations and a key override.
Where the business has a large number of keys that must be kept secure, such as for machinery and vehicles, a specially designed key safe could be installed. This is an important security consideration as one of the easiest and most common ways that a vehicle is stolen is for the keys to be taken during a break in. The Sterling Extra Heavy-Duty Key Safe Cabinet is manufactured from steel and has space for up to 60 keys. The double bolt mechanism and electronic combination lock ensure the keys are kept secured when not in use.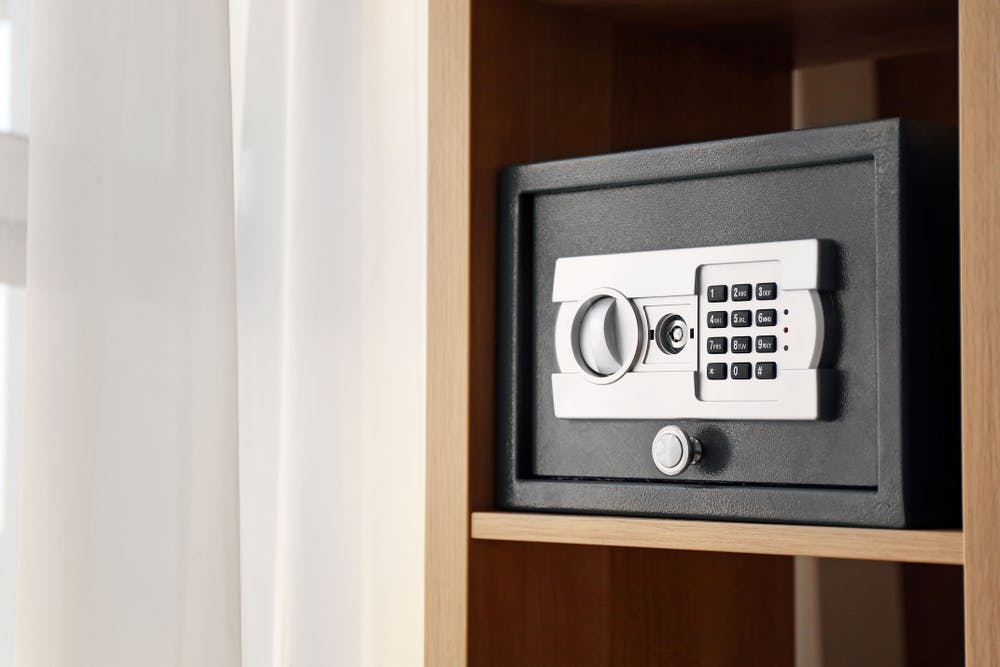 External buildings may be a prime target for thieves due to the equipment, tools or vehicles kept inside. Simple measures, such as choosing the right padlock, securing the door and protecting important items within the building can all help reduce the risk to a home or business.
Click here to browse our full range of locks, safety and security products.
Click here to read our Guide to Perimeter Security.