In this series, we'll be taking a closer look at the different career paths available for tradespeople. If you're interested in becoming a builder, or looking for a career in construction, our guide will help you get started.
What is a builder?
A builder is a tradesperson that works on the construction, repair and renovation both residential and commercial properties, and infrastructure like roads and bridges. Alongside completing building work required for a specific task, many builders also oversee and coordinate projects of all sizes.
Builders can work alone, or as part of a wider construction team, depending on the job in question. When working, builders must comply with very strict safety regulations, and ensure the project meets standards set by the industry and the government.
How much does a builder make?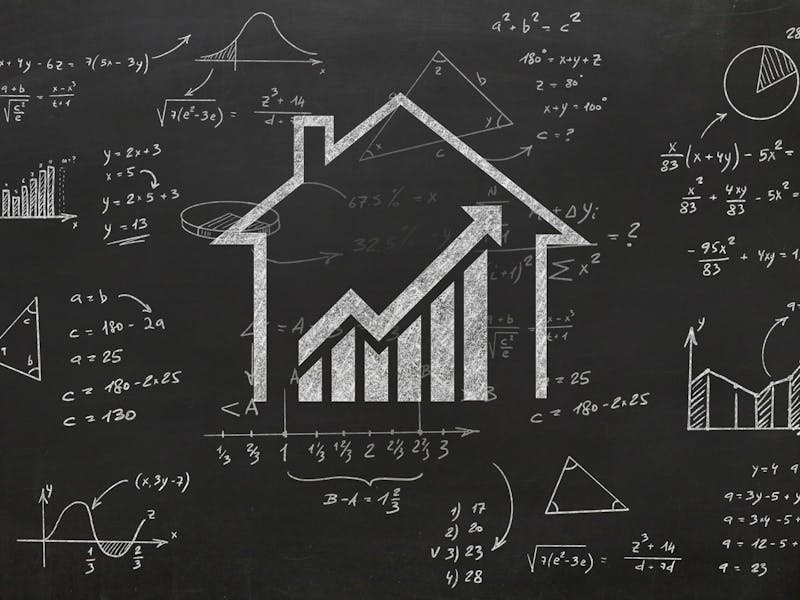 Just like every other industry, the salary builders earn can vary dramatically. However, data from Jobted discovered that the average builder in the UK earns around £31,200 per year before taxes - that's around £10.90 net per hour.
Starting salaries for trainees can be around £13,000, whereas salaries for new builders typically hover around the £19,000 mark. At the top-end of the scale builders can look forward to earning more than £55,00 per year.
As for working hours, the City of Guilds states the average builder will work 37 hours per week, with starting hours between 7:30 - 8:00. There's usually plenty of opportunity for weekend overtime as a builder too, if you were seeking longer hours.
Is building and construction for me?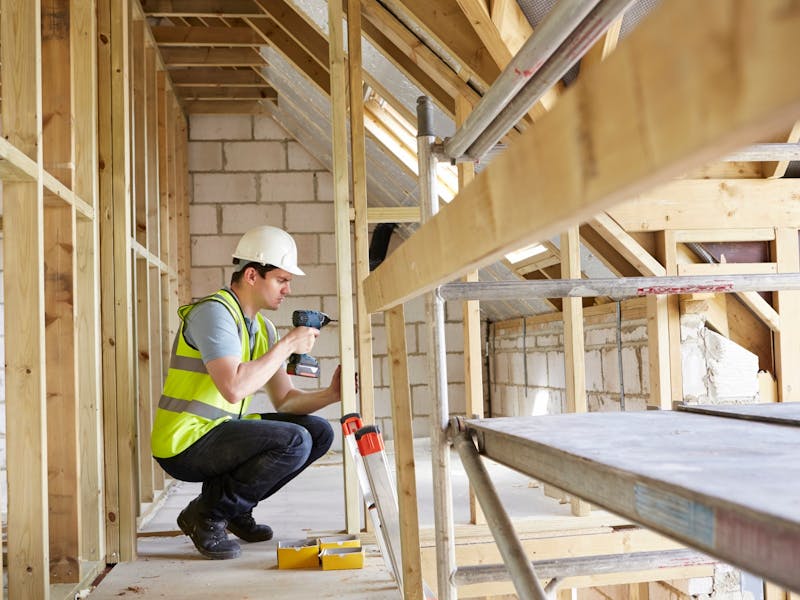 If you're considering a career in building and construction, you'll need to make sure it's the right path for you. As well as being good with your hands, you'll need a number of other skills too.
Before we take a look at how to become a builder, here's a rundown of the foundation skills required to succeed in the job:
If you're thinking about working in building and construction, the key skills you'll need are:
• You'll need to be in good health, with a decent level of strength and overall fitness: There's a lot of heavy lifting and physical work involved when becoming a builder, and you'll need to make sure you're in good health - and able to deal with the demands of the job - to succeed.
• You'll need a keen eye for detail: As well as ensuring your job is completed to a standard that meets your customer's needs, you'll need to take great care with your work. Builders are required to meet numerous regulations set by various industry bodies and the government.
• You'll need to remain calm under pressure: Working in construction includes overcoming numerous problems, in stressful situations. You'll need to be ambitious and confident when it comes to thinking on your feet.
• You'll need to be happy working in a team: Great communication is key for a builder, especially when working in dangerous conditions. Supporting and helping your team is a must.
Working in the area also brings lots of flexibility, especially if you're self-employed. An attractive perk for many, alongside being able to work regular Monday to Friday hours, you can also work early mornings, evenings or even weekends.
If you choose to become self-employed, or a sub-contractor however, it's important to be aware that your working hours may be longer than that of a regular builder working for an employer. You'll also need to find the time to do admin tasks such as scheduling projects, marketing your business and taxes, unless you hire someone to do this for you.
How do you become a builder?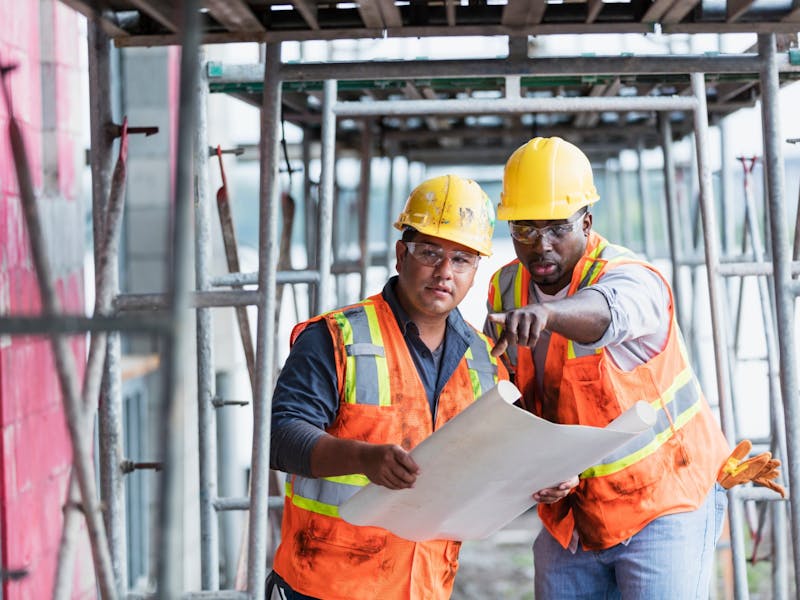 Technically, you don't need any specific qualifications to become a builder. This doesn't mean you can dive straight in and start working though - all builders need some experience before securing their first job.
The vast majority of builders gain experience through apprenticeships and on-the-job training. Some may also choose to go down a more traditional education route and obtain a degree in construction. We've explored these options in more detail below.
Apprenticeships
The most popular route for aspiring builders is to learn through an apprenticeship. When you first search for one, you'll quickly discover that there's a wide range to choose from - but most are offered by employers through various apprenticeship schemes.
Once you've secured a suitable apprenticeship, you'll split your time between studying - usually at a specified college or university - and practical learning, where you'll accompany and assist other builders on real jobs.
Apprentices in any field are typically paid a lower wage than qualified builders for an average of 2 to 3 years.
Further Education
If an apprenticeship doesn't feel like the right choice for you, you might prefer to study for a construction degree instead. Degrees can be a particularly attractive option for aspiring builders wishing to specialise in a particular field, like construction.
Entry-level employees with a degree in a field like construction management, for example, often begin their careers at management level. It can be an attractive qualification for prospect employers, and an ideal option for someone who would prefer to oversee and organise building projects, rather than take a more hands-on approach to the industry.
There are many degrees related to building and construction available at numerous universities across the UK. Examples include:
• Building and Construction Engineering
• Construction Management
• International Construction, Design and Sustainability
• Construction Engineering Management
Courses like the above aren't free, but there are numerous financing options available to support you during your studies. If you've found a course you're interested in, we recommend contacting the institution to see if it's the right fit - you'll be able to discuss modules in more detail, and discover the potential career options available after completing the course.
How much does it cost to become a builder?
*Remember, depending on your circumstance, grants and financing options are available to students looking for further education qualifications.
Interested in a different trade? You can keep up with our tradesperson career series here, or explore a range of high-quality ironmongery products for your projects on our homepage.