Hinge Hinderances
Everyone knows that a gate relies on the swinging opening and closing mechanism to provide an effective barrier between a home or business and public spaces.
This mechanism is dependant on the hinges installed on the gate, which can be subject to aesthetic and practical damage, especially if exposed to harsh conditions in the long term. A number of issues can occur if gate hinges become damaged, including decreased ability to stay open or closed, causing practical and security risks, as well as rusting from damaged hinges have an effect on the material of the gate itself.
What Is The Solution?
Hinges can either be restored or replaced, depending on the level of damage and effect on functionality.
If your gate hinges are squeaking or not opening or closing as smoothly as you'd like, a quick spray of a lubricant such as WD-40 should do the trick and get your gate back to normal. Similarly, if the damage to your gate hinges purely lie with a rust problem, giving them a good clean with the recommended solution for the finish of your hinges should keep them rust-free and flawless.
To find out more about how to clean your ironmongery depending on its finish, visit out blog post here.
However, if your gate hinges are damaged beyond repair, a replacement job is your best bet. By following the holes of your previous gate hinges, installing new ones is a quick and easy job that your gate would definitely thank you for.
It is important to remember to choose the correct type of gate hinge for your gate, with many types of gate hinges being suitable depending on the weight of your gate. Medium Duty Gate Hinges are more suitable for gates up to 15kg, while Heavy Duty Gate Hinges being the best option for gates up to 20kg.
As well as this, opting for certain materials can extend the life of your gate hinges with minimal effort. If you are concerned about rusting, go for hinges that have a powder coating to make sure your hinges are as protected as possible.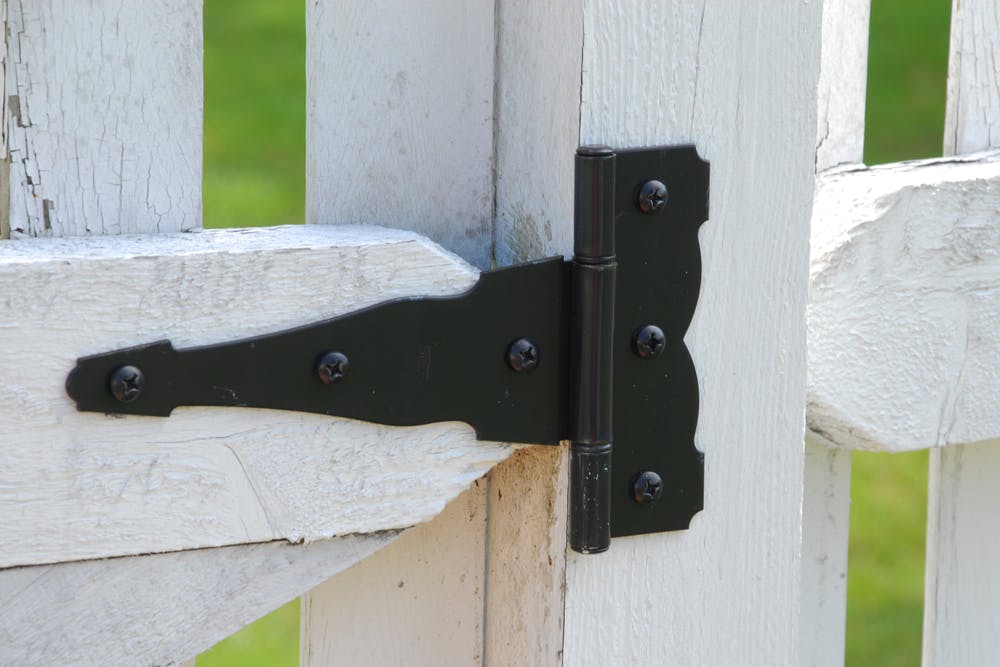 Security Solved
Just like with doors, gates have several options for keeping homes and business safe and secure. Whether your current lock or latch has been damaged, or just looking for an upgrade to a more heavy-duty option, we've got everything you need and the know-how to help you choose the best one for you.
What Is The Solution?
The two types of locks or latches most commonly associated with gates are catches and bolts, both are great options, but often one is more called for than the other for various reasons.
Gate Catches are seen as the convenient choice due to its self-latching mechanism, meaning that the arm of the lock should fall in to place when the gate closes without the need for manual locking. Despite its convenient features, a standard gate catch is more suited to a gate that is not intended to provide security, as for the mechanism to operate the Gate Catch must be double sided, meaning that the gate can be accessed from both sides.
Bolts on the other hand are seen as one of the more secure options, especially with this design being a popular choice for other aspects of security including front doors and bathroom cubicles. These bolts consist of a cylinder in to the bolt mechanism, and unlike Gate Catches, they do not have to be double sided to operate effectively. For further security, a padlock can be added to these bolts for double the protection. A slight downside to a bolt style lock is that unlike a catch, the mechanism does not activate automatically, so remembering to manually lock the gate is an absolute must.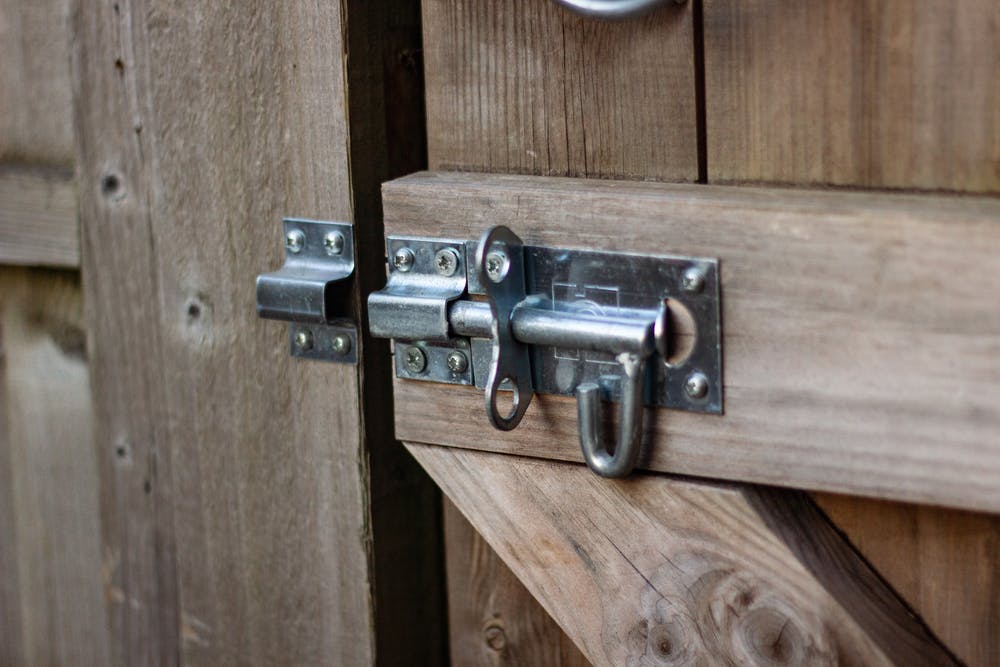 Make It Personal
A gate is an often-overlooked blank canvas for all kinds of personalisation and upgrades, making a gate that is completely unique to any home or business.
What Is The Solution?
Personalisation can be as subtle as a wood stain, all the way to a coat of bright paint for a stand-out feature for any home or business.
Our range of Gate Accessories features a range of signs including telling visitors to politely shut the gate and to be aware of the dog. As well as this, our range of Letters and Numerals means you can send out any message that a client wants visitors to know.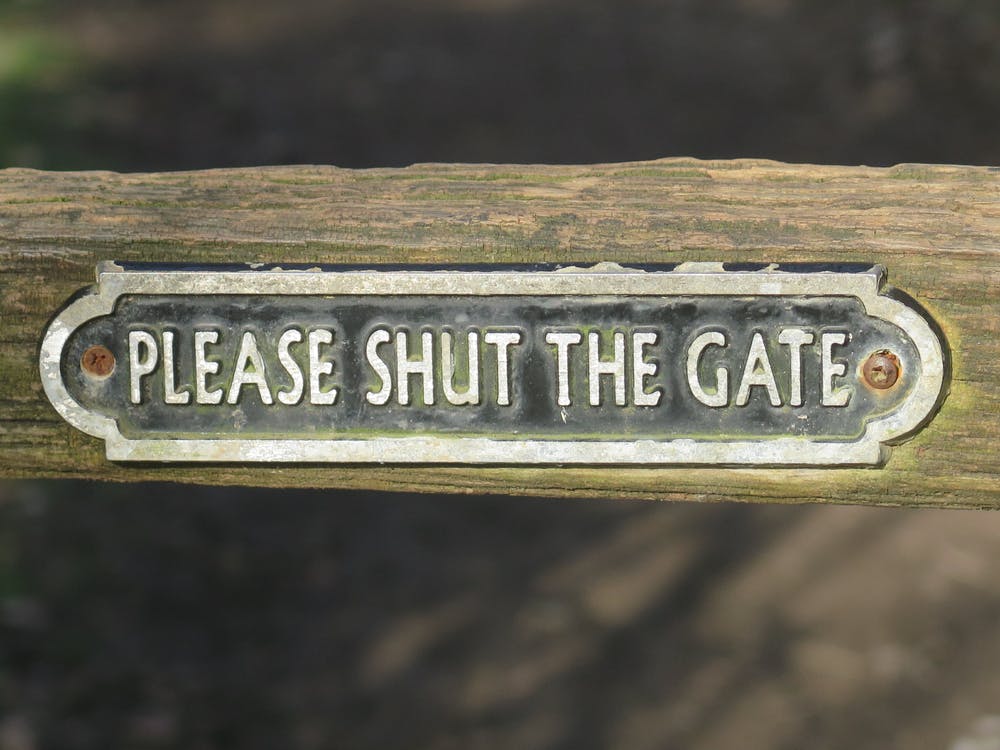 Next time you're on the job, see if your clients could do with a few upgrades and quick fixes to restore their gate to make it a functional and aesthetic dream.