Sadly, these can lead to mental health issues, such as stress or depression, and the latest data shows that 589 UK tradespeople die from suicide every year, which works out at around 11 people per week, on average.
This may in part be attributed to the prevalence of mental health problems in the industry, with our 2022 report finding that more than four in five (82%) tradespeople experience some form of issue due to work.
To help raise awareness of mental health in the trades, we recently recreated the famous 'Lunch atop a Skyscraper' image with 11 mannequins, with each one representing the life of a UK tradesperson lost to suicide each week.
This year marks the 90th anniversary of the original photo being taken, and the number of ironworkers in the scene matches the weekly suicide figure.
We're pleased to announce that we'll also be donating a sum of over £3,000 to the mental health charity Basildon Mind to support its crucial services.
The stunt could not have taken place without the fantastic assistance of Tom and Ben at Bandshire Crane Hire.
You can see more photos of the stunt below.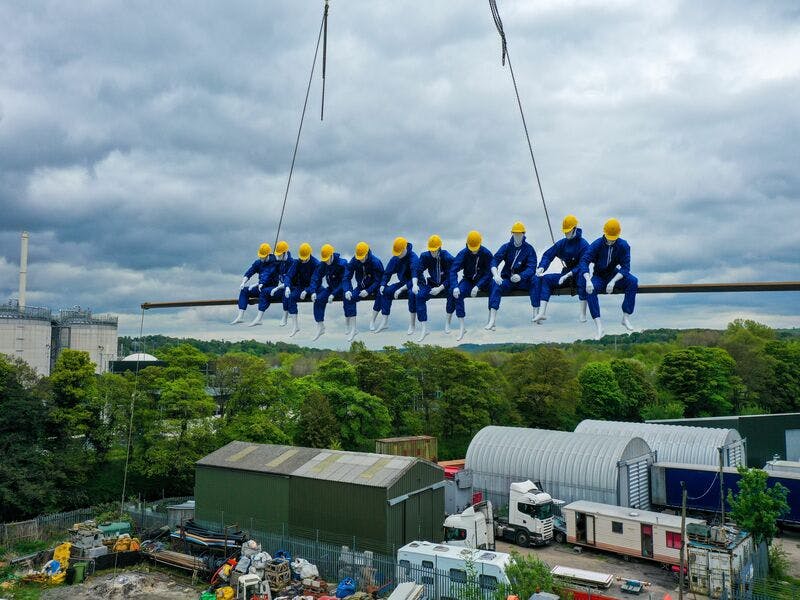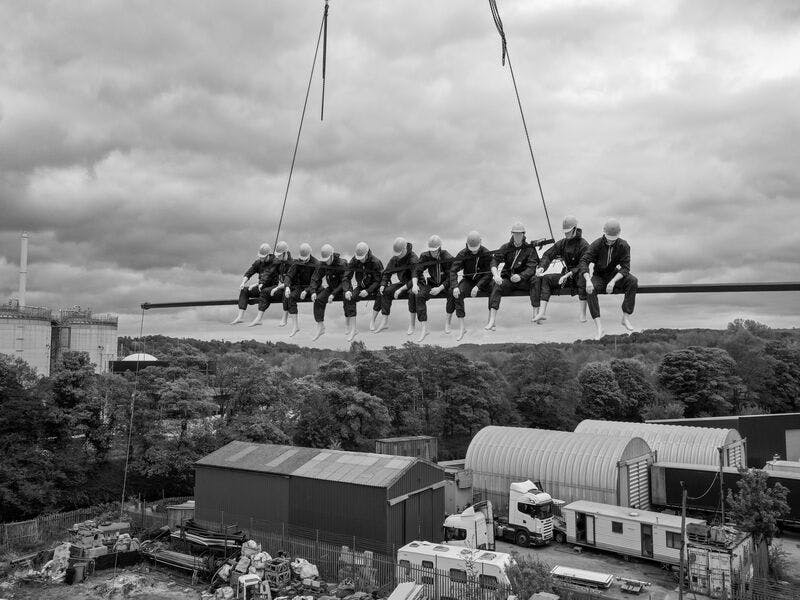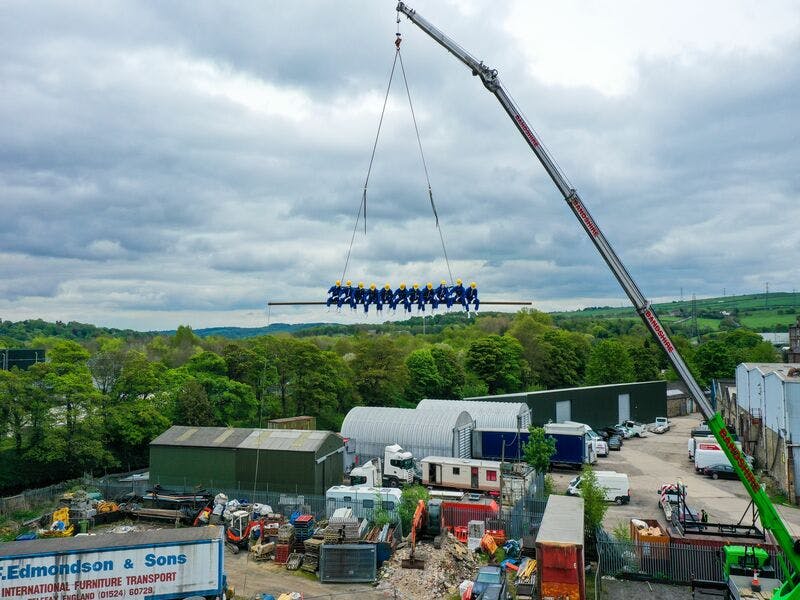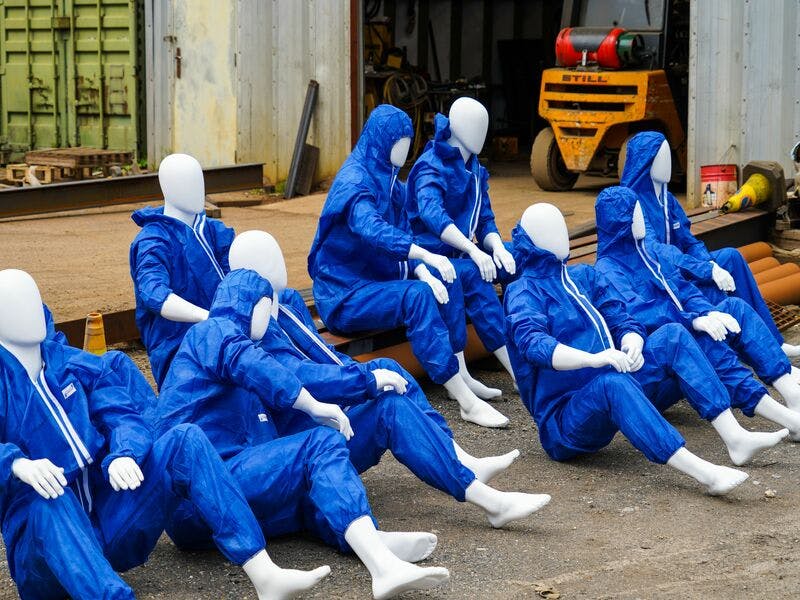 You can read our full Mental Health in the Trades: 2022 report here.
References:
[1] Survey of 500 UK tradespeople conducted by The Leadership Factor on behalf of IronmongeryDirect in 2022
[2] https://www.ons.gov.uk/peoplepopulationandcommunity/birthsdeathsandmarriages/deaths/adhocs/13674suicidebyoccupationenglandandwales2011to2020registrations