Why is social media important?
Social media makes it easy to get your work and projects seen by a wide audience, which can naturally grow your client base. It's also a convenient way to book jobs, discuss quotes and find projects. Most people have social media, and for some, it's a great source of advertisement – especially for independent and local businesses.
Which social media platform should I use?
With plenty of social media platforms to choose from – like Instagram, Twitter, Facebook and YouTube, to name a few – it can be tricky to know what to sign up for. Each platform has different formats for posts, different user interfaces and different audiences.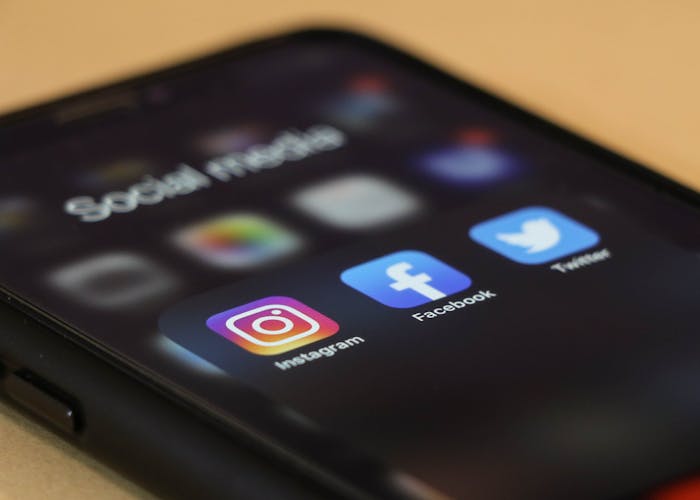 Firstly, don't feel you need to be present on every single social media channel straight away. If you're just getting to grips with social media, we recommend picking a single platform to get started with. It's better to have one active profile than a number of platforms that aren't engaging your audience.
Take a look at each social media channel that piques you interest and think about how best to showcase your work. Facebook is often a popular starting point: it's well-used by people of all ages, there's plenty of local selling groups, customers can use inbuilt booking features and you can post both pictures and text about your work.
Is social media free for businesses?
On most social media platforms, it's free to create a page for your business. However, many social media channels do offer paid promotion. It's an optional service, but you can pay for the network to ensure your page or posts are visible to more users. We'd recommend looking into this further when your profile is fully up and running.
What should I include on my profile?
When setting up your profile, it's important to add everything you'd like a customer to know about your business or services. You should always have the following visible in your about me or bio section:
• Your business name
• Your trade and the main services you offer
• Your contact information
• Your website and links to any other social media profiles, if you have them
Depending on the features of the profile you're setting up, it's likely you'll be able to add extra information to your profile in specific sections. Make sure to include as much information as you can on your profile – it'll help potential customers to learn about your business, it shows you're professional and qualified, and it makes it easier for clients to get in touch with you.
How should I interact with people on social media?
On public platforms, whatever your business posts or says is permanently attached to your reputation. When using social media, you're representing your business, brand or company to the rest of the internet. For this reason, it's important to always remain positive and professional when posting or communicating using your company profile.
Be friendly
When using social media, make sure you're always representing your business in the way you want others to think of it. Be friendly, personable and helpful when you post. You might also want to take a less salesy approach than you would in traditional advertisement – social media users often prefer a more personal, human approach from businesses.
Be inclusive
If you'd like your business to be received positively on social media, it's important to be inclusive of others. Ensure your posts don't alienate any groups of users and make an effort to engage with everyone equally on your business profile.
To find more helpful information for tradespeople, take a look at our other blogs. To browse our range of high-quality ironmongery products, visit our homepage.