Apprenticeships are a great way to kick start your chosen trade career. There's a huge range of apprenticeships available to choose from, helping you get career-changing qualifications while learning firsthand on the job. If you're already well versed in the pros and cons of apprenticeship courses - but you'd like more information on how to find the course you're best suited to - we've put together a short guide to help get you started.
Assess your needs
The key to finding the right apprenticeship is knowing exactly what you want from it. A lot goes into finding an apprenticeship – from polishing up your CV to practicing you interviewing skills – and it's easy to get bogged down with the details. To ensure you pick an apprenticeship that suits you, take a step back, and ask yourself what you're looking for.
For example - if you're confident you'd like to become a bricklayer, choose a bricklaying apprenticeship, from an employer based somewhere you're happy to travel to. If you're not so sure on the exact role you'd like to go into, but you have a strong interest in engineering, choose a more broad engineering apprenticeship, offering a wide range of skills you could apply to a number of jobs in the future.
When you assess your needs and think about what you'd like from your apprenticeship, you can then form a list of criteria for your perfect role. Why not jot down your future career goals and ambitions, the skills you need to get there, and the qualifications you'll need to step into your perfect role? From here, you can get a better idea of how well an apprenticeship suits you.
Know your level
You can find apprenticeships in a range of levels, and which level is suitable for you is determined by your current experience. The level of apprenticeship you can apply for depends on both qualifications, such as existing GCSEs or A Levels, and any relevant experience. If you're not sure about the level of apprenticeship you're looking for, you'll need to find out before doing a search.
Generally, it's easy to gauge the apprenticeship level that's right for you, using your current qualifications and experience within the field. The higher the level, the more advanced the apprenticeship – if you're a total beginner, it's likely you'll benefit from a level 2 or 3 apprenticeship, depending on your current skills and certifications. You can find out what each apprenticeship level means here.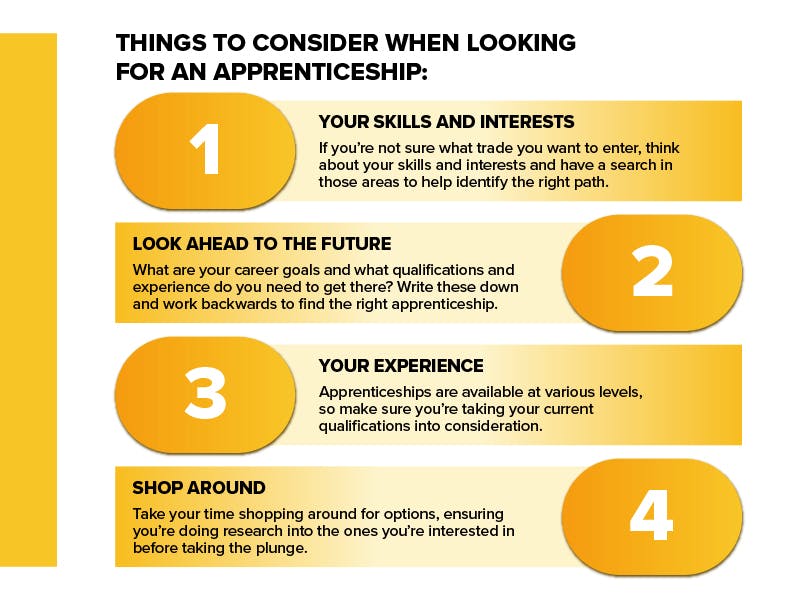 Shop around
As with anything else, you need to shop around to find the perfect fit. When looking for an apprenticeship, don't put all of your eggs in one basket – make sure you look in a number of places. An employer may post about their apprenticeship on an online job board like Indeed, an educational facility on their website, or the government on their own apprenticeship board. If you're not too sure where you can find apprenticeships, you can find out in more detail here.
Popular trade apprenticeships
Need a little more inspiration? We've put together a list of popular apprenticeships available within the below trades, to give you a better idea of the courses already out there. You can find more information about each course, as well as apprenticeship openings, directly on the government website.
Woodworking
Electrical
Engineering
Construction
For more information about trade careers, including hiring or becoming an apprentice, take a look at our blog. You can also find a wide range of ironmongery products, perfect for any job, over on our homepage.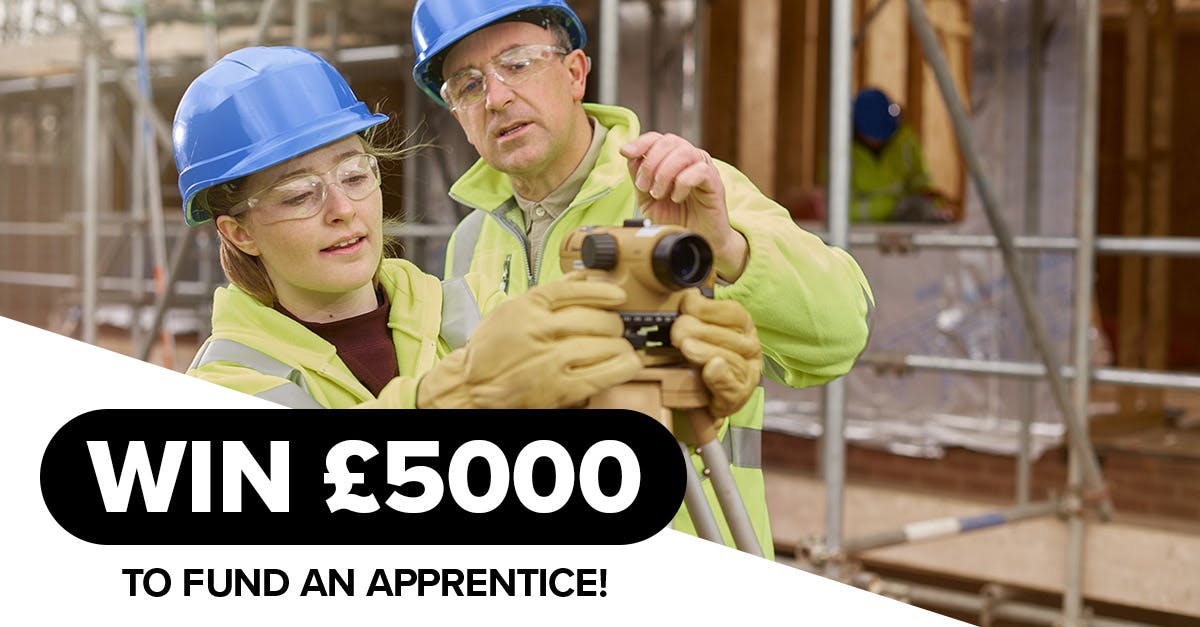 We think that apprenticeships are a great way for people to learn a trade, so we're giving away £5,000 to a tradesperson or company to help fund an apprentice. You can enter the competition by clicking here