Carpentry
Screws & Fixings:
When it comes to choosing the right screws for the carpentry trade, it is important that they are made of materials that are strong enough to not only penetrate through the hardest of woods, but to be able to hold important structural elements together.
So, for your next job, consider steel screws that are either fully or partially threaded, this gives them the sharpness you need to be able to go through the strongest of materials. For extra peace of mind, Pozi Screws can be a great option to get a deeper drive and greater torque for an easy and fuss-free job.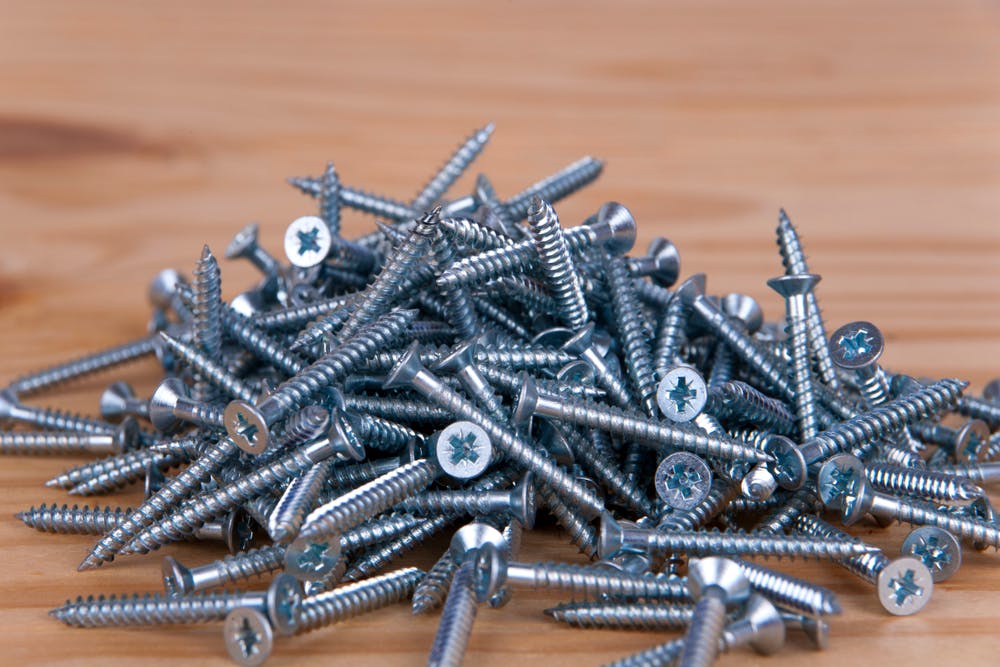 Adhesives:
Considering a carpenter's primary medium is wood, a standard wood glue is essential for structural integrity when screws can't quite do what you need them to do. Wood glue is sometimes preferred to screws as they can't reach all surfaces you are trying to fasten like glue can.
We only stock the best Screws, Fixings and Adhesives for any carpentry project, from top brands including Bondit, Gorilla and TIMCO – find out more here.
Building
Screws & Fixings:
With builders providing the vital structural elements on the job, they need durable, all-round products that reflect the importance and versatility of the builder's work.
Screws for builders are usually sold under the names of construction screws or multipurpose screws, and are made from materials that are resistant to rust and corrosion for ultimate durability and longevity. Stainless or galvanised steel screws are the best option for resisting rust and corrosion while providing all the strength you need. Other suitable options include brass plated or copper plated screws, but bear in mind that these options will not provide as much strength as steel.
These recommendations carry through to our range of Fixings and Builders Metalwork. We stock a range of standard and mini Joist Hangers, Angle Brackets, Nail Plates and much more. All of the Screws and Fixings we stock that a builder could need are provided by trusted brands in the industry, including Teco and Spax.
Adhesives:
When it comes to adhesives in building work, the high levels of resistance and strength that applies to Screws and Fixings should also be considered when choosing adhesives. There are types of Sealants and Adhesives that provide this type of protection, including resistance against fire, mould and even multi-use products to dissolve and protect against rust.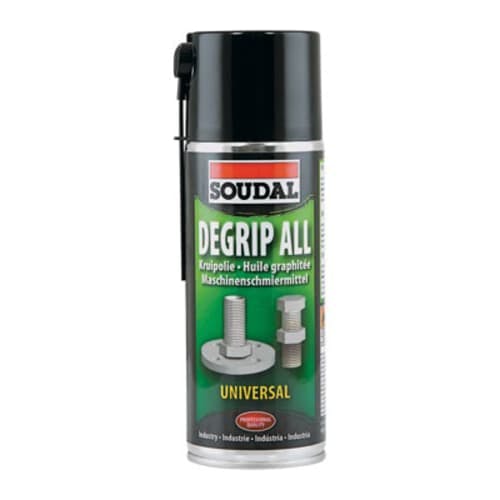 Plumbing
Screws & Fixings:
With the plumbing trade relying heavily on installing systems that have a flow of water or gas to essential appliances in a home or business, it is important to make sure the Screws and Fixings you use are equipped to handle that.
Just like in the building trade, plumbers will need Screws and Fixings that are resistant to rust and corrosion, so the same recommendation of stainless or galvanised steel screws would apply. However, when you add the issue of water and/or moisture in to the mix, extra steps must be taken.
Wall Plugs are a great way to provide extra protection to materials that need to be held in place even if the area becomes porous or brittle when exposed to water, and because Wall Plugs are typically made of plastic and therefore waterproof, using them will always be an extra step worth taking.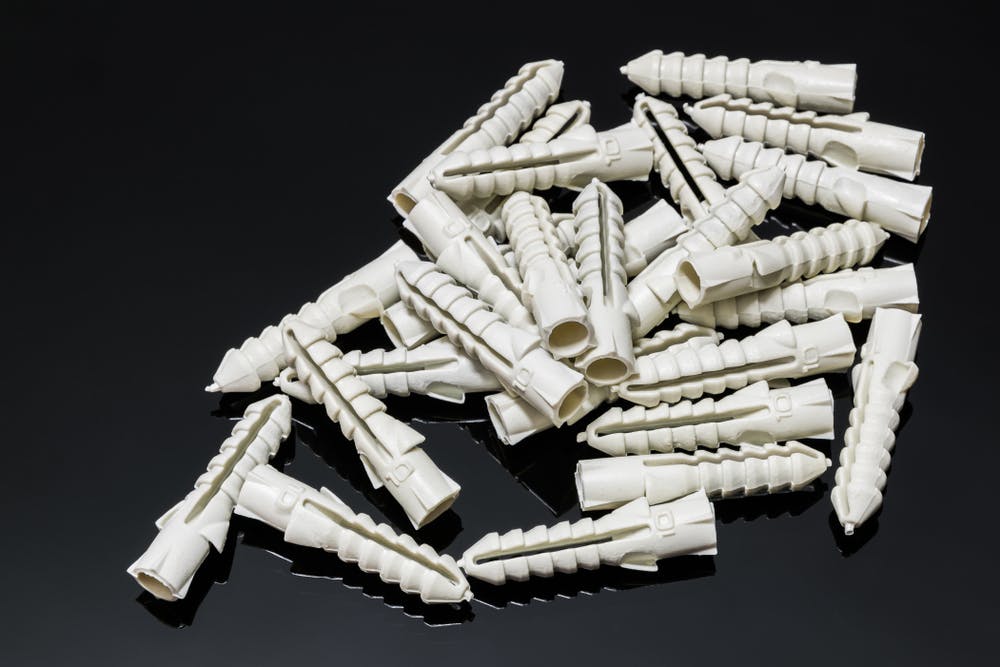 Adhesives:
Just like with the Screws and Fixings, it is important to take the effects of water in to consideration when choosing your Sealants and Adhesives. There are specific ranges of Sealants and Adhesives that are not only waterproof or water resistant, but have anti-fungal properties to provide protection from mould and mildew commonly seen in areas such as bathrooms and kitchens.
You can shop our range of Bathroom & Kitchen Sealants here.
Electrical
Screws & Fixings:
The electrical trade works slightly differently than those previously mentioned, meaning they have their own specific range of Screws and Fixings that are perfect for the jobs they will be taking on.
Electrical Screws, sometimes known as Switch Box Screws, are common place on any electrician's job, these screws are designed to be fully threaded and they have a short shank, making them perfect for fitting many electrical fixtures, such as faceplates on sockets and switches.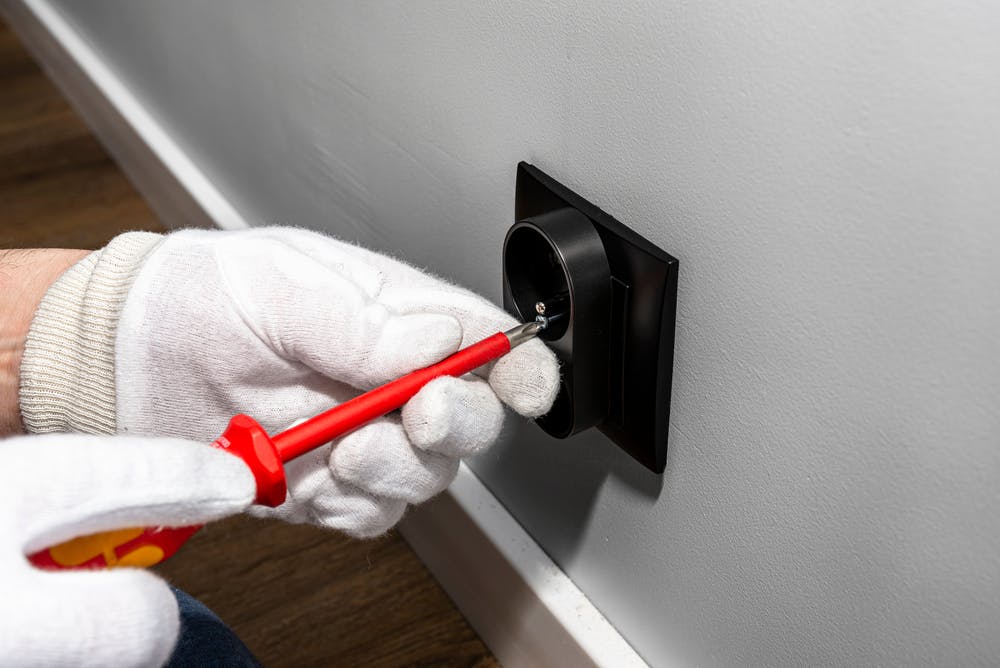 Our electrical screws are available in a range of sizes, and for any other electrical supplies you may need, head over to our sister site – ElectricalDirect.
Adhesives:
One of the main concerns when it comes to electrical systems is the chance of fire. This is why when choosing an adhesive for electrical work, it is important to provide as much protection against this potentially dangerous outcome as possible.
Silicone Foams are the best choice for this, as these Foams are able to withstand temperatures up to 230 Degrees Celsius, and these foams are dielectric, meaning they are an excellent insulator.
So now you know which Screws, Fixings, Adhesives and Sealants for your next job, from carpentry to cabling, you'll always know what you need, and with our wide range of products from top-quality brands at pocket-friendly prices, you'll always be stocked up.