Discover our full range of products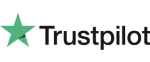 Our Customers
Our customers say Excellent based on over 58,000 reviews. Here is what some of our customers have to say.
Beautiful handle quality!
As title described, beautiful product with shiny new hinges. Good quality and best delivery time. Have bought another 4 sets!
Great product! So Easy!
Needed some stylish handles to complement our beautiful new doors. And also wanted matching bathroom handles with locks. These are perfect…
Great product!
I bought handles, packs of hinges/ fittings. Bannister brackets. All good quality at a good price. Will definitely use this company again.
Very Pleased
A very good quality hook that was speedily delivered
Get in touch with our commercial accounts team for more information.
Large Projects.
Made Simple.