So many people who do amazing work in the industry today started out as apprentices, but the pandemic has made it far more difficult for trade companies to hire them.
Our recent research found that a fifth of tradespeople think apprenticeships are more important than ever before. Unfortunately, however, a third say that Coronavirus has made it more difficult to take people on.
We think that the apprenticeship scheme is an amazing way to help shape the next generation of tradespeople, so with that in mind, we've launched a competition for a UK-based tradesperson or company to win £5,000 towards funding an apprentice.
More needs to be done to support apprentices and to ensure that we can continue to have a talented workforce moving forward, so we want to do our bit.
For a chance to win £5,000 towards the cost of hiring an apprentice enter our competition below, or to find out more information about apprenticeships view our other blogs here: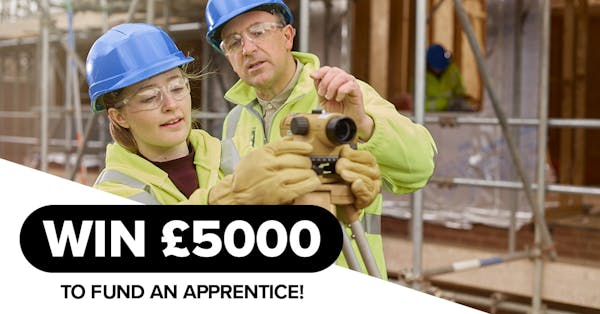 We think that apprenticeships are a great way for people to learn a trade, so we're giving away £5,000 to a tradesperson or company to help fund an apprentice. You can enter the competition by clicking here