Thieves are often opportunistic, and the security of a building can be seriously compromised by a single window left open or unsecured. They will also often return to a building they have previously targeted because they know the internal layout and what can be found inside, knowing that especially businesses will replace the stolen items quickly to return to operating normally.
This is why proactively implementing appropriate security measures throughout the building is so important and one of the key areas is protecting the windows. Although systems such as robust security grilles are an option, enhanced window security can be achieved with relatively simple and non-intrusive measures.
Window Restrictors
While often seen primarily as a safety measure to prevent falls from windows, there are high quality restrictors available that also provide security benefits. These restrictors are designed to offer a high level of resistance to the window being forced open and feature robust locking mechanisms. There are several different types of restrictor available, including cable and folding designs, and a range of colours to help the restrictor blend in with the window.
This type of window restrictor is easy to retrofit to most windows including uPVC, timber and aluminium frames. The product is fixed to both the frame and the horizontal or vertical edge of the window to prevent it being opened more than a set amount – usually around 100mm. This allows ventilation without the risk of accidents and it also means that if the window is unintentionally left open it is much more difficult for opportunist thieves to gain access to the building.
For example, the Jackloc Titan, which is manufactured from steel and features a patented folding design is tested to withstand a force of 4,800 newtons, approximately the weight of five adult males. This exceeds the standard requirements by nearly 10 times and makes it the strongest and most secure window restrictor in the world. It is also the first, and currently only, restrictor to be awarded Sold Secure status by the Master Locksmiths Association.   
Both feature a strong five-disc barrel locking mechanism that allows the restrictor to be dis-engaged with a key and allow the window to be fully opened. The products are also supplied with hardened, zinc coated security clutch screws meaning that once fitted it cannot be removed, ensuring that security is not compromised.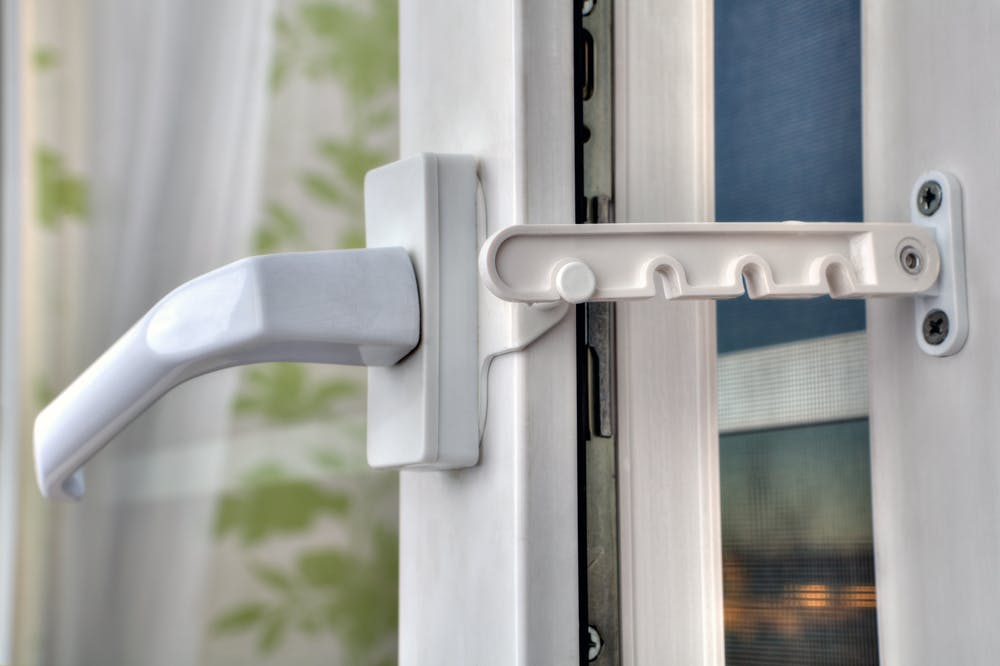 Window Locks
It is also recommended that all the windows are checked to ensure they have locking handles. This is vital for all ground floor windows but is also advisable for first floor windows, especially if the surroundings make it easy to access. For example, if the window is close to a roof or another structure that could be climbed easily. For more information on deterrents to protect these areas read our Perimeter Security Guide.
One of the main advantages of locking windows is that it helps prevent the handle being operated if the glass is smashed to gain entry. It also limits the options for exiting the building once inside and potentially removing the intruder's ability to exit without being seen. While it may sound obvious, the keys should never be kept in the lock or near the windows as this undermines the added security it provides.
The easiest way to secure a window is by replacing standard handles with locking versions. There are a range of replacement options available to suit all types and styles of window. Both espagnolette handles (where the locking mechanism is in the vertical edge of the window) and cockspur handles (that have a latch on the handle), can be replaced. Many of the locking handles will have spindles that can be cut to size to allow it to be fitted to a wide variety of windows.
Ensuring windows are properly secured is crucial when attempting to reduce the risk of a break-in, especially as a window being left open or unlocked has the potential to undermine other security measures that might have been implemented.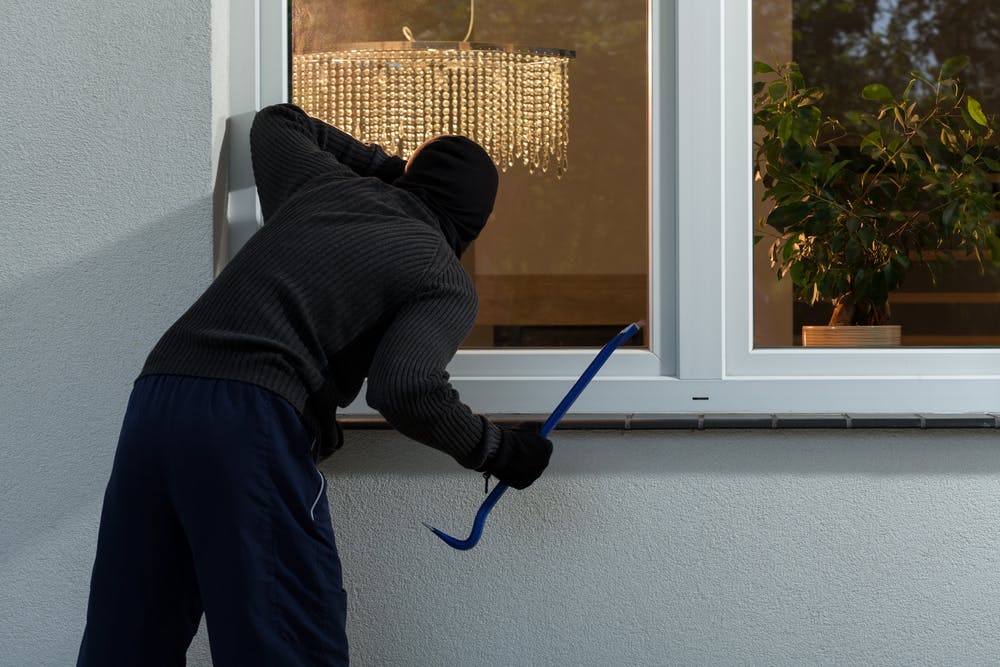 To browse our our range of locks, safety and security products please click here.