When it comes to installing Pocket Doors, there are multiple factors to consider throughout the process, one of the first being are you going to go for the all-in-one solution of a Pocket Door Kit, or start from scratch with separate parts. We did our research and found that there are pros and cons to both, dependant on several factors such as budget and skill level.
Intricate Installation
When Pocket Doors were first introduced, the only option tradespeople had was to gather the separate parts, sometimes from different sources and build them from scratch. This led to Pocket Doors gaining the reputation of being time-consuming to install and having a quite significant margin of error in terms of the functionality of the final product. While these issues are still a concern now, techniques and knowledge have moved forward to gain a better understanding as to why these errors had been occurring. It seems the main cause of the issues with from-scratch Pocket Door installations is that it is vital that all of the parts used in the installation are compatible with each other. This incompatibility will cause problems that might render your Pocket Door completely useless, as the main mechanism of the door can be compromised if the parts don't slot in together and slide smoothly.
If installing a Pocket Door from scratch is still something you would be interested in, don't let this put you off. A simple solution to this is to source all separate components from a single manufacturer, and even then, if you're still not sure, you can always contact the manufacturer to make sure the parts you're looking to purchase are compatible and will not cause any issues in the finished project.
With this issue resolved, there are some benefits to installing a Pocket Door from scratch. One of these being that as long as parts are compatible, you can create a completely bespoke fixture for your clients. Some clients will have very specific wants and needs, whether they be aesthetic or functional, so if a client approaches you wanting a Pocket Door that will be unique to their property, you will be able to provide that for them.
It also takes a higher amount of expertise to complete such an intricate and particular task, so it may be best for beginner tradies to avoid this method.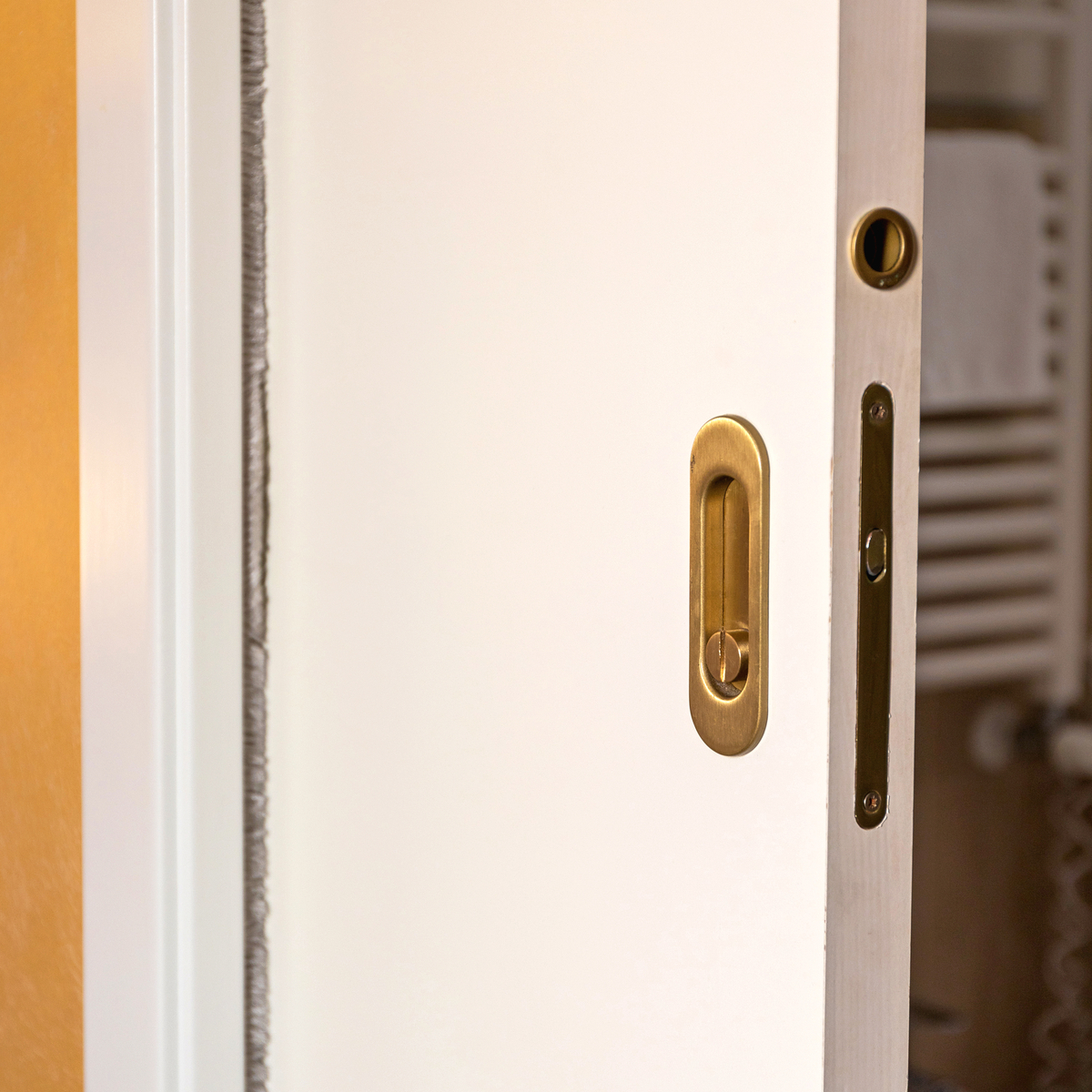 Wood vs Metal Framework
When installing any door, the framework surrounding it is just as if not more important than the door itself. Pocket Doors are no exception, and Rocket Door Frames, a leading manufacturer of Sliding Door Hardware, emphasises the importance of metal framework over its more old school wooden counterparts.
Rocket Door Frames explains the importance of having strong structural base not only for the functionality of the door, but to maintain the integrity of the surrounding walls as well. Rocket Door Frames states that: "The pocket replaces your studwork in the wall so it is important that it provides support for the plasterboard"¹.
In terms of metal vs wooden framework in a Pocket Door System, it is a known fact that metal will always be more structurally sound than wood because of the moisture content of most timber and the way it reacts when exposed to more moisture. These reactions include warping, splitting and even a risk of rotting, causing a whole host of structural issues. While these risks are small if the framework is installed and maintained correctly, opting for metal framework eliminates the risk of structural failures and will provide a durable and rigid frame for your door.
We are a trusted stockist of Rocket Door Frames products, including their individual door frames suitable for a variety of door sizes, click here to find out more.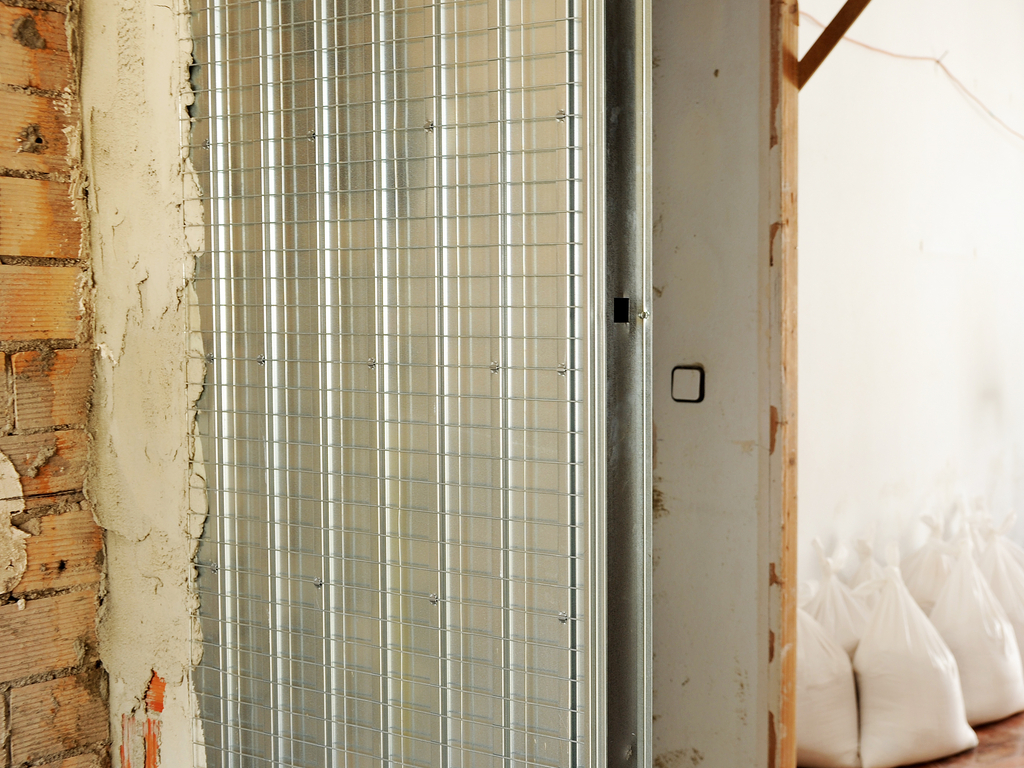 Kickstart with a Kit
The concept of a Pocket Door Kit is pretty self-explanatory, everything you need to install a Pocket Door, all in one place. Aside from the convenience factor of these kits, they also eliminate the issues of separate parts not being compatible, and most will include a stainless-steel frame, removing the possible structural problems of wooden framework.
When we say everything is included, we mean everything, every screw or fixing you could possibly need is in these kits, ensuring a fuss free installation from start to finish.
These kits even feature some extra benefits depending on which kit you go for. Many of them feature soft close mechanisms to prevent slamming therefore the possibility of any damage to the door structure or surrounding walls. As well as this, most kits include what is known as Door Entry Guides, these components, along with the runners that the kit will also provide, will ensure that your Pocket Door will open and close smoothly every time. Just when you thought you couldn't be any more equipped to take on the job with one of these kits, some of them even include the door!
Aside from the practical benefits of a Pocket Door Kit, a lot of the time they will work out cheaper than buying all of the parts individually. You can find Pocket Door Kits for less than £100, which is a small price to pay for a sleek, modern and unique door for any residential or commercial project.
As previously mentioned, Pocket Door installations that start from scratch give you more freedom to create a bespoke fixture that is unique to that project, this is something that Pocket Door Kits lack.
Pocket Door vs. Sliding Door
Although the concept of a door that slides is something that both Sliding and Pocket Doors share, they are slightly different. As the name suggests, Pocket Doors vary from Sliding Doors because they slide in to a pocket in the wall, completely concealing the door inside the wall when the door is open. A Sliding Door however just simply slides over the doorway. Luckily, just like with Pocket Doors, Sliding Door Kits are just as readily available, easy to install and comprehensive as their Pocket Door counterparts.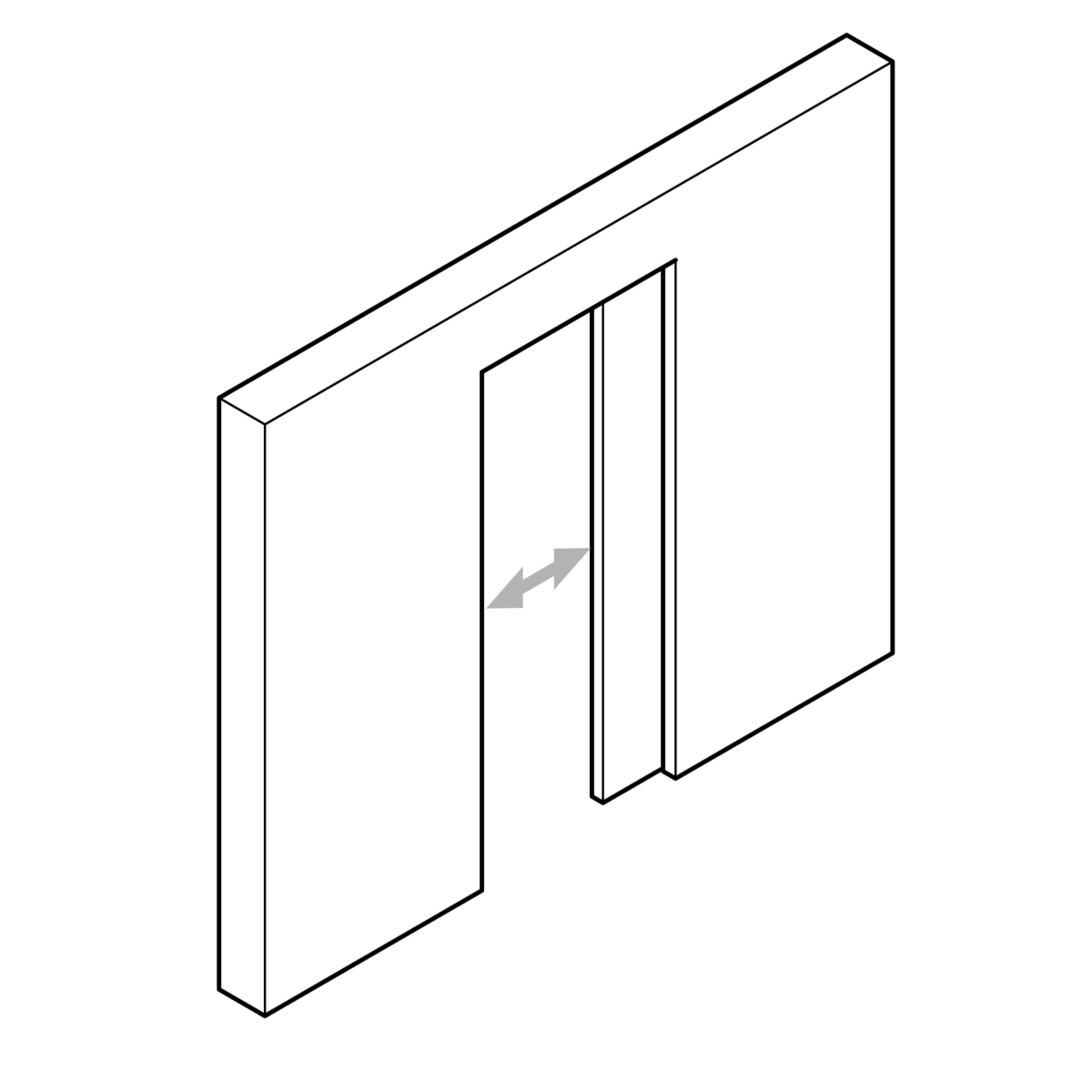 If you want to shop our range of Sliding Door Kits, find out more here.
Whether you choose to go for a Pocket Door Kit or start from scratch, you will end up with a Pocket Door that is sure to make a statement in any home or building.
References:
Installing a Sliding Pocket Door Kit or going for a Do-It-Yourself option – what do you need to think about? | Rocket Door Frames