Steve Collinge, Managing Director at Insight Retail Group & Executive Editor at Insight DIY, reviews some of the recent changes we've made to ensure our commitment to sustainability.
Our personal and work lives have changed significantly and as we teeter on the edge of what's increasingly looking like another national lockdown, what we thought were temporary changes are beginning to look far more permanent.
The pandemic has certainly helped us realise that we're all far more adaptable than we thought. Companies have continued to operate successfully, often more efficiently, with the majority of their employees working from home. Some established retailers, particularly in the Home Improvement sector, have been able to generate significant sales, even when their stores were closed and the trend to increased online penetration has seen five years of forecast progress occur in less than five months.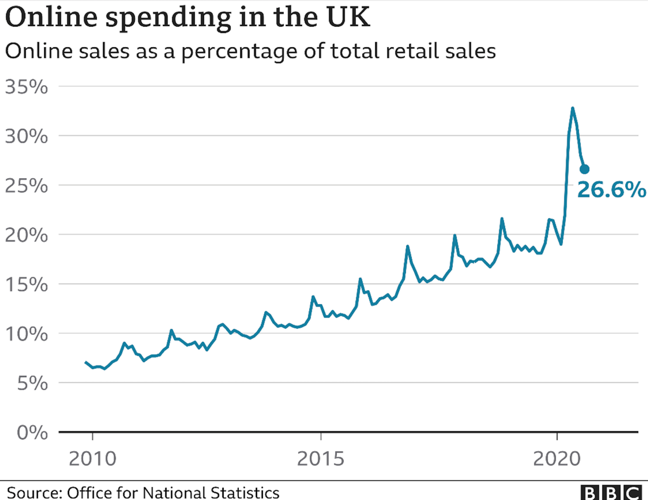 But it's not just the physical changes to our daily routine that has affected us; many of us are feeling and experiencing changes in our emotions and our motivations. Whether it's the fear of catching the virus and the resultant unwillingness to head out to do some Christmas shopping, or a newfound desire to support local businesses and only buy from those companies that have recognised the importance of sustainability, our motivations, our feelings, our needs as consumers are changing. 
If you're a retail business leader, these are signals that simply cannot be ignored. Companies must expect to make fundamental changes to their businesses as quickly as their customers are adapting to changes. It's no longer acceptable to maintain the slow road of transformation that many companies were taking before 2020.
Merely setting up social distancing in the office or picking up the pace of the digital transformation of the business simply won't be enough. It is now time to rethink and reform, preparing the business for an uncertain future. The risk in not taking this once in a lifetime opportunity is that the business quickly loses touch, becomes irrelevant and ultimately becomes obsolete.
Prioritizing what matters to your customers
It's time for companies to prioritize the intangibles that consumers care deeply about, alongside the fundamentals of price, quality, and availability, A recent consumer survey by PwC confirmed that "at no time in our 11 years of research have we seen such uniformity in consumers' desires for transparency, sustainability, cleanliness, community living, and social consciousness".
Shoppers, whether Home Improvement consumers or Trade are increasingly expecting businesses to make sustainable, ethical choices that recognize stakeholders as much as shareholders. According to the PwC research, this expectation has increased since the onset of the pandemic. Before the pandemic, 43% of shoppers responding to PwC's consumer survey said they expected businesses to be accountable for their environmental impact. In a separate, more recent consumer survey of U.S. residents, PwC found that 75% thought companies should try to maintain some of the unintended environmental benefits of the lockdown, such as reduced air pollution and cleaner water.
One company that takes their commitment to sustainability very seriously is IronmongeryDirect. Along with their sister company ElectricalDirect , they have taken some bold steps to transform their business during lockdown and most significantly in the last two months.
Packaging Reduction
IronmongeryDirect have a process of reviewing and listening to the feedback from their customers and this is regularly used to drive change across their business. One area where they were receiving specific customer feedback related to packaging and more specifically the use of too much transit packaging which was simply being thrown away. I'm sure we've all experienced the Amazon delivery where a relatively small product arrived lost in the bottom of a far too large box, with the space infilled with brown paper.

This feedback led directly to the company investing £250,000 in a brand new, automated packaging machine which matches the size of the outer box to its contents. The savings and efficiencies achieved are nothing short of remarkable. Whereas previously, they used to fit on average 18 boxes on a pallet, the average is now 54, with the improved space efficiency leading to transportation savings as well as significantly less waste. In fact, the amount of infill used has dropped from more than 30  tonnes per year to only six, an incredible 80% reduction. 
Further environmentally friendly changes have been made as the boxes are now automatically glued shut by the machine, as opposed to the tape and seal used previously and the company has switched to bleach-free brown boxes to reduce the use of chemicals that are known to harm the environment. 
The introduction of this new machine, however, hasn't impacted the workforce. Since the end of lockdown, demand has been so strong for the range of products available from IronmongeryDirect, that the team that used to pack the orders has been successfully repurposed to other roles within the warehouse.
Watch a video of the new machine in action here.

Removal of Cr6 Chrome
It was May 2019 when I was first made aware of the health issues relating to the processes involved in the manufacture of chrome and chrome related products for the global Home Improvement industry. Chrome is used in a multitude of products from taps to ironmongery from shelving to showers and from radiators to light sockets. The hexavalent chrome-plating process is used in the production of literally hundreds of millions of these products purchased every year by Home Improvement retailers from China and India.
Exposure to Hexavalent Chromium, whether that is inhalation of the fumes, skin contact or ingestion through food and water, causes cancer. It's both a hazardous air pollutant and a human carcinogen and the chromium plating process can release chromium in its hexavalent form into the atmosphere, which if inhaled causes several cancers but most commonly, lung cancer.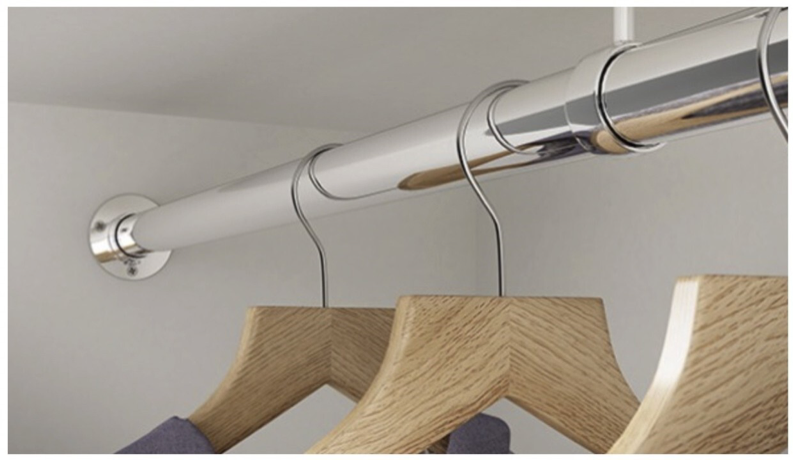 You can read my original articles here:-
Read – The Silent Killer is still at large ( September 2019) - https://www.linkedin.com/pulse/silent-killer-still-large-steve-collinge/
Read – The Conspiracy of Silence (January 2020) - https://www.linkedin.com/pulse/conspiracy-silence-steve-collinge/
It was my intention to raise awareness of this issue, bringing it to the attention of the management teams of retailers and suppliers across the global home improvement industry. It's pleasing to report that a number of companies reacted to my article and have begun to take steps to reduce their reliance on chrome and investigate alternative materials including CR3, a far less harmful replacement.
In January 2020, IronmongeryDirect went one step further and made the commitment to remove all CR6 Chrome products from their business.
Their official statement at the time said 'IronmongeryDirect are currently working closely with our manufacturing partners to completely eliminate Cr6 from our supply chain, we will no longer add any Cr6 plated products to our ranges and will phase out our current ranges".
Read the original statement on Insight DIY here- https://www.insightdiy.co.uk/news/ironmongerydirect-issue-statement-regarding-hexavalent-chromium/8014.htm
In an update received from the company this week, Dominick Sandford, Director and Head of Merchandising and Marketing from IronmongeryDirect said "We have made good progress this year, continuing to work closely with our factories to reduce the number of CR6 plated products, including moving away from some manufacturing partners. Whilst COVID has impacted the rate of progress, we are excited that we have been able to take steps forward with our plan to eradicate such products from our supply chain'.
Reduction in Printed Materials
The company is also taking steps to dramatically reduce the amount of printed materials that they generate each year. In 2021 they intend to produce just two versions of their famous catalogue, compared to six versions printed in 2019, delivering an 80% reduction in print volumes.
Historically they would always include one of their 1,000 page catalogues in the box of a new customer order, but this has now been removed and instead replaced with an 8 page welcome booklet. If people want the full catalogue then they can request this easily online, ensuring that only those people who have a genuine use for one, receive one.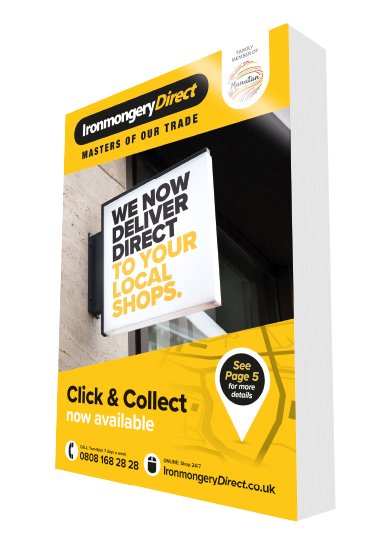 Lockdown has also forced positive changes to their print sign-off processes. Previously, when producing a catalogue, thousands of pages of paper would be printed off to proof, often as many as 3,000 for each catalogue.  The move to a purely online proofing tool eradicates the need for excessive printing.
Sustainability Drives Financial Performance
In an article published last week by Capgemini entitled 'The Positive Impact of Sustainability on Business, Financial Performance and Resiliency' they reported that researchers at Harvard University have shown that companies having a clearly defined sustainability strategy embedded into their business outperform companies lacking the same. They compared 90 companies deemed 'High sustainability companies' and 90 'Low sustainability companies' over an 18 year period and revealed that the former outperformed the latter on a range of different key economic indicators including stock-market performance, return on assets and return on equity.
Capgemini article Link - https://www.capgemini.com/no-no/2020/10/the-positive-impact-of-sustainability-on-business-financial-performance-and-resiliency/
Conclusion
Like it or not as individuals and businesses, life has changed and we're all having to quickly adapt to new challenges, new pressures and new demands. Now more than ever, it's critical for retailers and suppliers to listen to their customers, really understand their needs and take action. Those businesses like IronmongeryDirect who invest in a cohesive, company-wide sustainability strategy and communicate this clearly to their customers, are likely to see the benefits not only during this current period of disruption, but a long time into the future.
Steve Collinge is an international speaker, influencer, retail commentator and is Managing Director of Insight Retail Group Ltd and executive editor of Insight DIY.
 You can follow Steve on LinkedIn here and on Twitter here.