Textural details
This year, interior designs have embraced layered textures and materials to bring new dimensions into living spaces. We expect this trend to continue in 2022 and predict an increased demand for textural ironmongery solutions to maintain this theme.  
Knurled handles and knobs offer an interesting and enriched dimension to functional cabinet and door hardware and many manufacturers are enhancing their collections to include this design treatment. Check out the knurled range from Carlisle Brass which includes T-Bars, Door Handles, Cabinet Knobs and Pull Handles - available in satin brass, antique brass, polished chrome, matt black and satin nickel, to match a range of interior design briefs.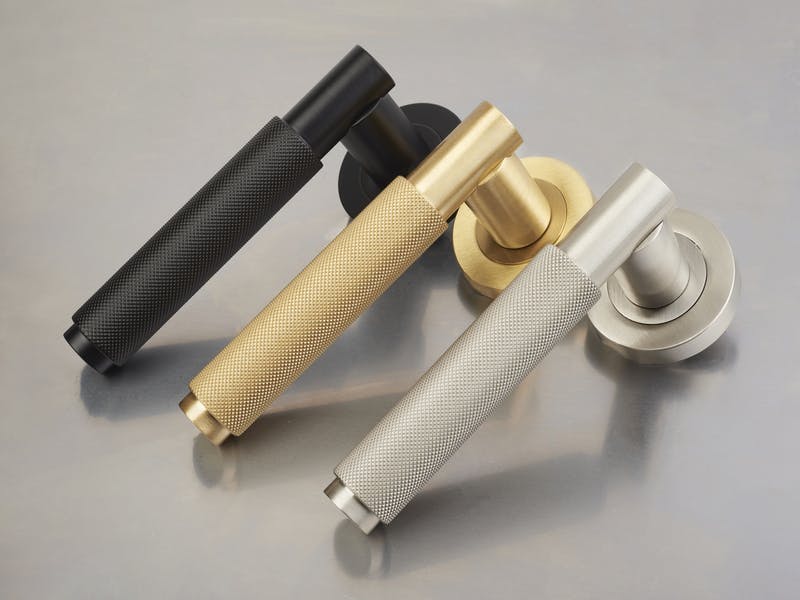 Black is still back
Dark, moody and dramatic, black continues to be the colour of choice when it comes to creating statement décor. The colour can be used to great effect whether it be to blend with a dark interior, or add depth against a monochromatic or coloured backdrop.
For ironmongery in particular, matt black provides a sophisticated yet impactful contrast for kitchen cabinets, bathroom storage and drawers. In fact, our range of matt black was the 3rd most popular category in 2021 with year-on-year growth, and we expect this to remain a key trend in 2022. For example, our Altro matt black collection offers a stylish range of options.
To complete the look, our sister site, ElectricalDirect stocks a wide range of light switches and electrical sockets in a matt black finish, from top brands in the industry including Knightsbridge and Hamilton. For an even more stylish twist to your lighting setup, check out our range of matt black pendant lights.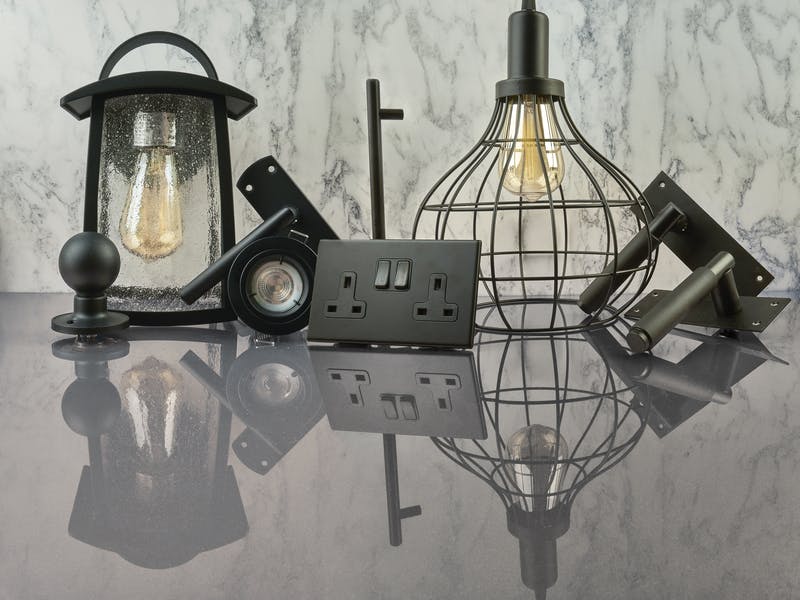 Beautiful brass
A timeless classic, brass is back thanks to the luxe interior trend. Following a year-on-year increase in sales, brass climbed to the top 2 slot in our door and cabinet hardware finishes in 2021. Satin brass in particular is becoming increasingly popular and we are expecting designs in 2022 to call upon enduring pieces that create a decadent and glamourous look, with satin brass door handles and cabinet hardware a key feature.
This versatile metal complements many materials for a glamorous aesthetic, and brass accents such as the Crofts & Assinder Monmouth range are a perfect way to add both warmth and elegance to both modern and traditional projects.
The luxe look extends to electrical solutions such as the decorative Schneider range of sockets and switches in satin brass finish, available on ElectricalDirect.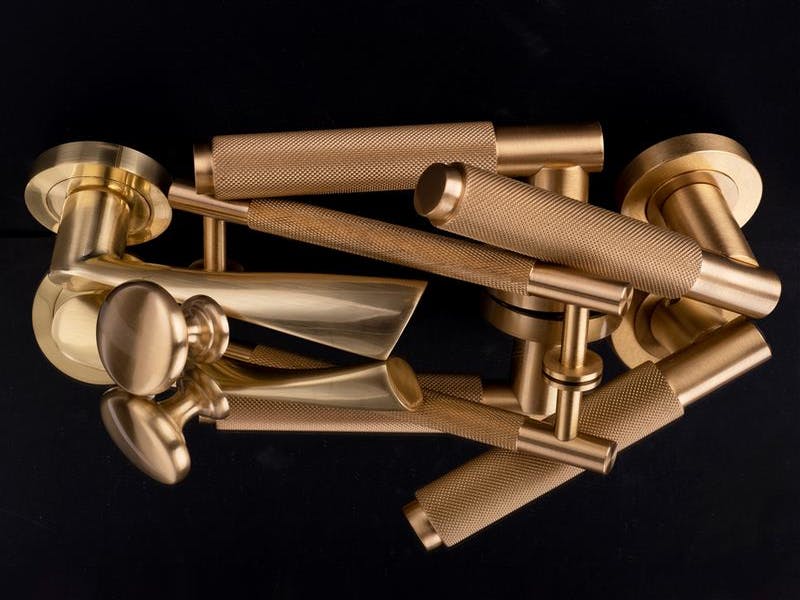 Polished chrome
A finish that will never go out of style, polished chrome offers a cool, neutral tone that can be paired with almost anything. An ideal choice to create simple continuity throughout a scheme, we stock a huge range of ironmongery, door and cabinet hardware in this sleek finish. Our Touchpoint range includes a variety of handles and knobs at a price that won't break the bank.
To extend this style to your electrical outlets, head over to our sister site ElectricalDirect, where you will find a wide choice of polished chrome switches and sockets.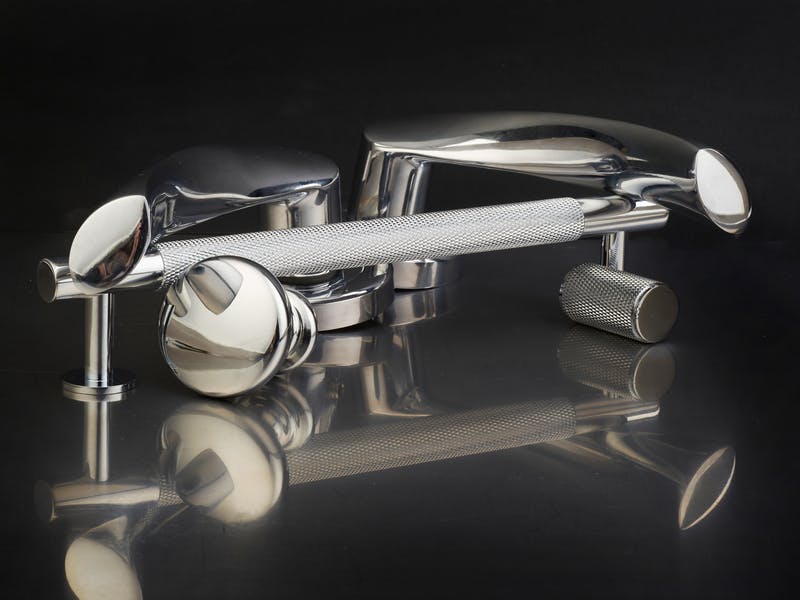 An industrial evolution
Loft style designs inspired by the industrial areas of New York in the 1940s will be in demand in 2022. Mixing concrete, rough masonry and pipes with soft colours, warm wood and layered textiles, this trend will evolve into next year and beyond.
To help achieve this look, we will be introducing industrial pipe shelving to our product line-up in the new year. Comprised of multiple components, varying in size, the shelving is perfect to create an industrial feel. Complement this with some ceiling pendant lights from ElectricalDirect, we recommend Globo Okko Ceiling Pendant Light, available in several finishes to add the finishing touch to your industrial style interior.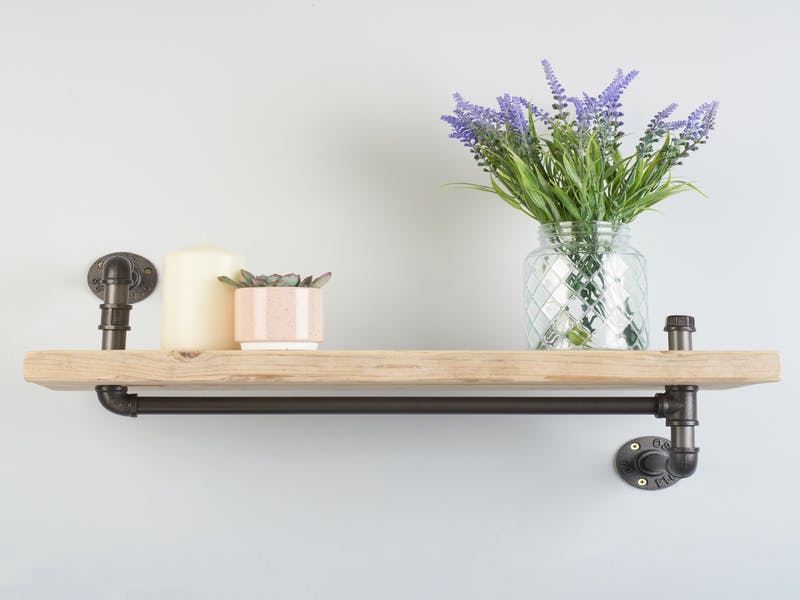 So, if you're looking to update your décor to be in line with the latest design trends, we've got you covered so that you can stay ahead of the interior design game for 2022.
All of the above products are available to order now, with flexible delivery options that work around your schedule including free next day delivery and click & collect from over 6,000 pick up points nationwide. Click here to find out more.