Apprentices are a huge asset for the trades, allowing newcomers to get vital hands-on experience, while giving tradespeople and firms an extra set of hands to help with the workload.
New data from the Office of National Statistics shows that unsurprisingly Covid-19 has had a negative impact on apprenticeships. The latest data for 2020/21, which covers the first quarter (August-October 2020), shows that the total number of new apprentices in construction, planning and building environment was 8,160, a 30% decrease compared to the same period in 2019/20, which saw 11,700 new starters.
Prior to 2020, the scheme was employing roughly 22,000 apprentices a year, with a high of 22,660 in 2017/18. It remains to be seen how the number of apprenticeships will be impacted in 2021, but from the latest data, it's likely that a significant decrease could be seen in contrast to 2019/20.
To see how you feel about the scheme despite the decline, we recently ran a survey that revealed over a third (36%) of tradespeople have hired apprentices, and more than a quarter (26%) had been apprentices themselves during their career and think they're important for the industry (25%).
However, the pandemic has certainly made things more difficult with nearly a third (31%) of those that employ apprentices saying that they found the process harder this year than in previous years.
Despite the overall reduction in the number of apprenticeships in 2019/20 compared to 2018/19, diversity figures have increased. The total number of female apprentices rose from 6% to 8% in 19/20. Similar increases can also be seen amongst BAME apprentices, with a percentage increase of 1% between 18/19 and 19/20 (5% in 18/19, 6% in 19/20) and apprentices with learning difficulties, which increased by less than 1% (13.5% in 18/19, 14% in 19/20). Current trends from the first quarter of 20/21 suggest that these increases could continue by as much as 2% in each demographic.
Our data shows plumbers are the most likely to hire an apprentice (54%), followed by builders (42%) and electricians (41%). Electricians (37%) and carpenters (35%) are the trades most likely to say that working as an apprentice is the best way to learn the job.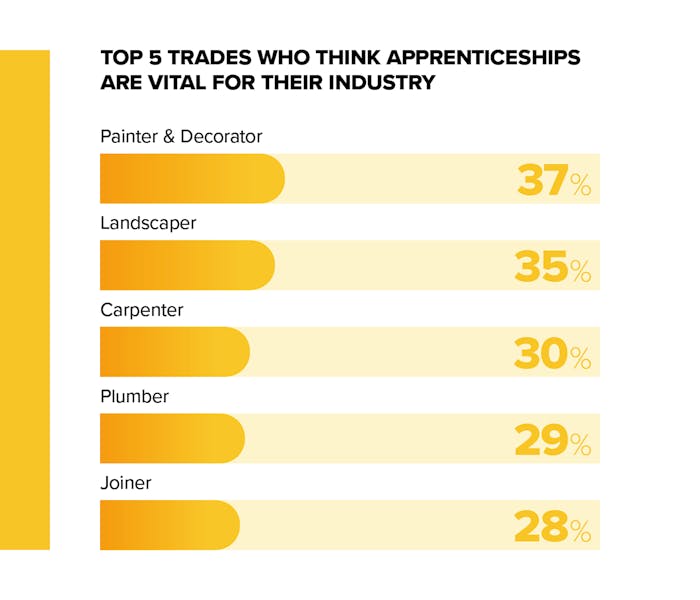 Across the country, trades businesses in Manchester (36%) and Bristol (33%) were the most likely to be looking to hire apprentices in 2021, whilst firms in Glasgow (20%) were the most impacted in 2020, hiring fewer apprentices than they would have done without the pandemic.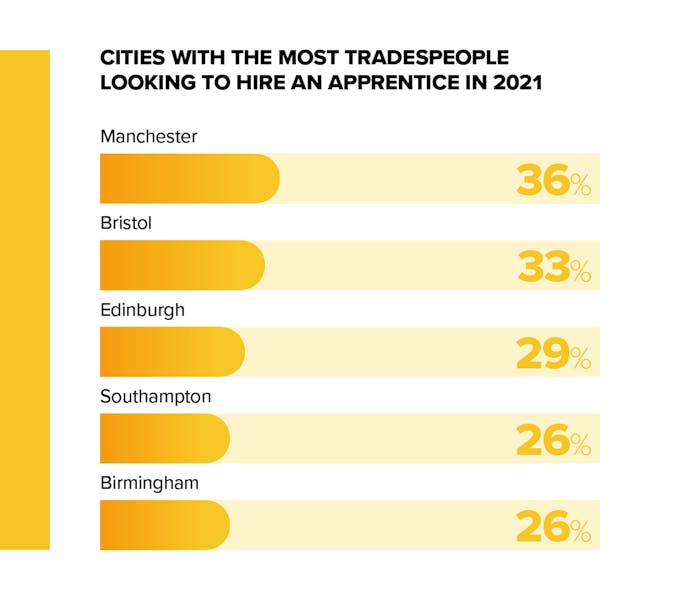 Overall, it's clear that Covid-19 and the lockdowns have had a huge impact on our industry, and a decline in the number of apprentices is just one way that companies and workers have been affected. However, it's positive to see the increase in diversity amongst apprentices and a positive attitude from employers, which all shows hope that when the scheme eventually rebounds, it will be stronger and more inclusive than ever before.
To find out more information about apprenticeships view our other blogs here: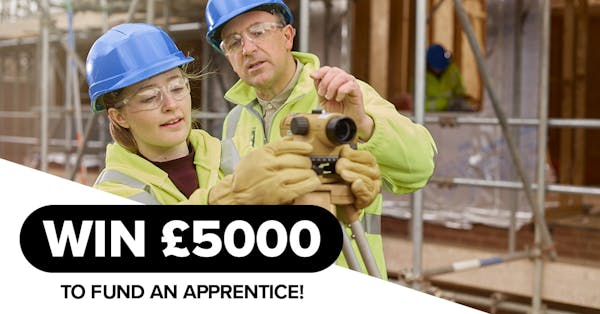 We think that apprenticeships are a great way for people to learn a trade, so we're giving away £5,000 to a tradesperson or company to help fund an apprentice. You can enter the competition by clicking here