The 1920's is synonymous with Art Deco. This French originated décor style is defined by the luxurious tendencies and tastes of the newly financially stable population after the end of World War I.
This style of décor is still well regarded and respected in the world on modern interior design, with some world-famous buildings still adopting this classic vintage style throughout.
The Art Deco style is defined by "sleek, linear, often rectangular geometric forms, arranged and broken up by curved ornamental elements"¹. So how much of this style and its characteristics still remain 100 years on?
Deco Door Furniture
Geometric designs have stood the test of time due to its use always creating simple yet sleek designs that will fit perfectly in to any decade.
The Door Furniture of the 1920's featured unique shapes and intricate designs that would reflect the lifestyle of the time. Hexagonal and trapezoid shapes were particularly popular during this era, and many sources explain the reasoning behind this trend.
It is said that: "Art Deco was inspired by the advances in modern technology of the 1920s, which can be seen in the smooth lines, geometric shapes and streamlines forms that are characteristic of the movement."²
These designs can still be found in modern Door Furniture, particularly in Door Handles. Our range of M Marcus Waldorf Door Handles feature the classic trapezoid shapes of the Art Deco era in a range of stylish finishes.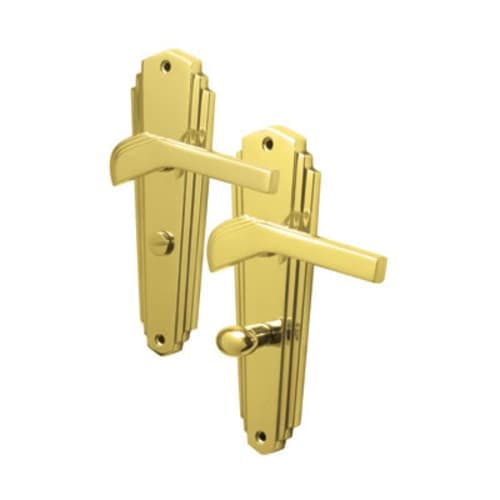 Fancy Finishes
In terms of finishes and accents adorning Art Deco, any material that could provide a luxurious flare was always a popular choice. While some have become a zeitgeist of their vintage era, some have remained a popular choice for modern homes.
Many during the 1920's associated high-shine finishes with being the epitome of glamour, and these types of finishes are still incredibly popular today, with polished versions of metallic finishes gracing many doors, cabinets even down to the smallest of fixtures in the 2020's.
Some other finishes include: "silver, crystal, ivory, jade and lacquer"² and of these it seems that the trends of silver and crystal in particular have stood the test of time, even a century later.
Our product range features a multitude of silver and crystal accented items, even some with the ornate designs that became a prominent feature within the Art Deco era.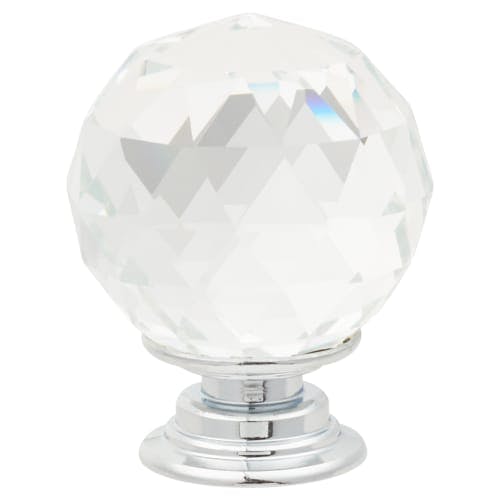 Linear Lighting
The geometric trend of Art Deco doesn't end at Door Furniture, many of our lighting fixtures, in particular our Cabinet Lighting features strong lines and shapes that gives a subtle nod to the vintage trends of the past.
Our square Plinth Lights are guaranteed to add a touch of 20's era elegance to your kitchen kickboards, but of all of our lighting fixtures available, there are some particular products that are a perfect fit for this trend.
The Sensio Bermuda Cabinet Downlights are a functional but fashionable way to add the geometric trend to your cabinets and other fixtures. The prismatic shape of these lights is a quintessential element of the Art Deco era as well as a practical and stylish option for interior lighting.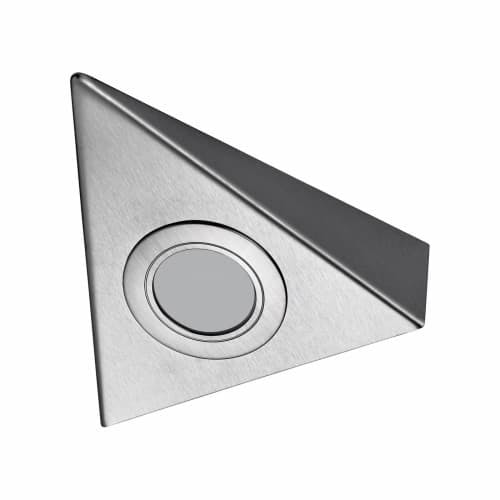 Interior design has come a long way since the days of Art Deco, but just like any other iconic trend in any iconic era, certain aspects will stand the test of time while other trends come and go. Following these tips and investing in our high-quality products will ensure that when a client approaches you looking for a vintage twist to a project, you'll know what to do.
References:
https://www.designingbuildings.co.uk/wiki/Art_Deco
https://www.theartofbespoke.com/editorial/art-deco