It is commonly assumed that for perimeter security to be effective it must be prominent, aggressive and even dangerous. However, in many low and medium risk situations, simple deterrents and security measures can help protect a building.
Anti-Climb Measures
The most visible type of wall climbing deterrent are the sharp metal spikes or barbed wire often seen on the walls around high security properties. These are generally only recommended in the most serious cases and must be deployed cautiously. The placement must be considered carefully as there is a risk of legal liability if a member of the public is injured.
An alternative to this is installing plastic wall spikes such as Prikka Strip. Fitted to the top of fences and walls, these are designed to cause maximum discomfort without serious injury to people or animals. Therefore, they are ideal for premises in, or close to, residential areas where children may be tempted to try to climb the walls. These cost-effective products will discourage an opportunist thief or intruder but do not carry the potential legal liability associated with more aggressive methods. 
These strips of plastic spikes can also be attached to the edge of easily accessible flat roofs that might grant intruders access to first floor windows.
Prikka Strip is manufactured from tough, high-quality plastic and is available in brown, black, grey and terracotta to suit the fence or wall on which it is fitted. It is supplied in 500mm x 45mm lengths, can be screwed, nailed or glued and features a double hinge design for application to curved surfaces.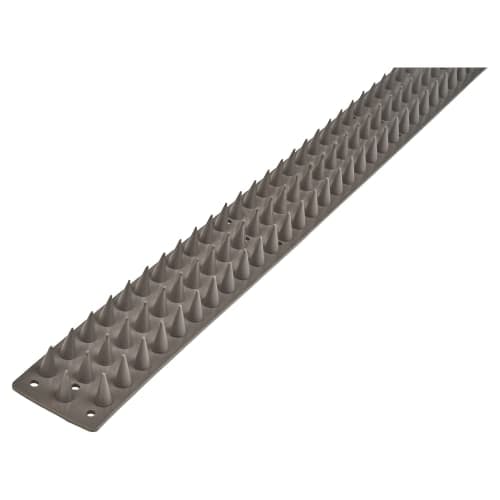 Gate Locks
One of the most simple yet effective method for securing gates, as well as sheds, garages and other outbuildings, is to use a padlock. The Squire Combi All Weather Padlock is an ideal choice, featuring a dual compound protective cover that provides high corrosion resistance and excellent weather protection. For a more heavy duty solution, combining a security chain with the Squire Security Combination Padlock may be more suitable. Manufactured from solid brass, it's built to resist the toughest of attacks and to work reliably in the harshest outdoor environments.
A modern alternative to using a padlock is to invest in a gate code lock. Fitted to the gate and post, the lock stays in place and can be set quickly, making it even simpler than a padlock and chain. A code-based system also means that there is no need to manage keys as the code can simply be shared with permitted users. With some gate locks there is also the option to have a code for entry and exiting, making it difficult for unauthorised individuals to leave via the gate.
When selecting a gate lock it is important to look at the durability and weather resistance to ensure it can withstand repeated use and exposure to the elements in the long term. For example, the Borg BL3430 External Gate Lock has marine grade back to back keypads for coded entry and exit and has been salt spray tested up to 1000 hours. It can accept up to a 13-digit code and has a key override. For easy installation it has on-site reversible handing to suit the application and has a fully adjustable spring-loaded latch with 65 to 85mm throw to overcome varying gaps between the gate and post.
Securing the perimeter of a property is an important part of protecting a building from vandals and intruders. Simple methods such as robust gate locks and minimal-harm anti-climb measures can provide security for lower risk premises.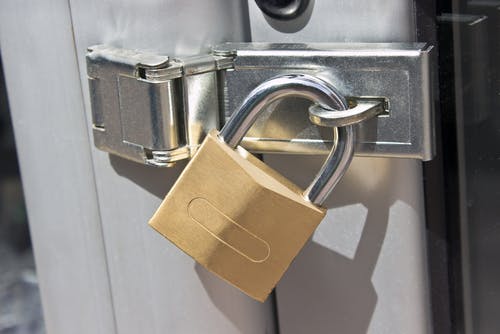 To find out more about our range of security products, click here.