Steve Collinge, Managing Director at Insight Retail Group & Executive Editor at Insight DIY, reviews our continued success having served the trade for over 50 years
Introduction & Background
It's a business many of us have probably heard of but know very little about. A company that can trace its origins back more than 50 years to 1969, when it opened as a humble Home & Hobbies supplies shop on the high street in Leigh-on-Sea. Today, it has grown to an online powerhouse, supplying 18,000 products on a next day delivery basis to trade and retail customers the length and breadth of the United Kingdom.
Keen to understand what's actually behind the success of the Basildon based business, I was fortunate enough to be invited to meet some of the senior team in March (actually my last face to face meeting, before the virus changed the world as we know it). I met with Managing Director Marco Verdonkschot, Dominick Sandford Director and Head of Merchandising & Marketing, and their Manager of Customer Marketing Keri Bryce.
Not unlike the origins of Screwfix, their success can be put down to a simple 100-page catalogue launched in 1999. What followed was a change in name, the company rebadged as IronmongeryDirect in 2000, their first website launched in 2003 and in 2011, they moved to the current purpose-built site at Scimitar Park in Basildon.
In 2013, the company was acquired by Paris based Manutan Group, a leading player in distance selling and distribution of industrial and office equipment and consumables. Still family run and with a turnover of £800m), Manutan employs 2,300 people and operates from 26 businesses across 17 different countries.
With the financial backing of their large parent company, in 2016 IronmongeryDirect merged with Essex Electrical Wholesalers. Based in Braintree, the company was a specialist distributor of electrical trade supplies, providing a wide range of products and services including, cables, wiring, onsite tools and safety equipment.
The merger led to the launch of ElectricalDirect and in February 2019, the company completed their first major expansion project, opening a new 100,000 sq. ft warehouse (equivalent to the size of two football pitches) stocking over 30,000 products for both brands, all available for next day delivery. Later that year, they were named as one of the top internet retailers in the UK, appearing for the first time, in the Internet Retailing UK Top 500, entering within the top 350 businesses. The year 2019 was also their 50th anniversary, which they celebrated in true style by achieving record sales.
What's behind their success?
Today, they position themselves simply as "The Trade's most trusted partner for buying ironmongery and electrical products'" But in a market full of heavyweight competitors like Screwfix and Toolstation, how are they managing to grow their business so quickly and what's really behind their success?
The best place to start is to examine their offer.
Customers can order via their website, call centre and trade counter in Basildon, Essex and on their website. They state the following:
UK's biggest range - with over 18,000 products in stock, including all the top trade brands. In addition, if you can't find the product you need on the website, they suggest you give them a call and they'll find it.
Free Delivery – as long as you order by 8pm, next day delivery is guaranteed and it's also free for orders over £45. You can order up to 4pm on a Saturday and receive Sunday delivery and there's also the option to upgrade, if you need the products before 10.30am or midday. Click and collect service to 2,500 stores is also offered. There's more information on their delivery service here.
Low Trade Prices – they continually monitor competitor's prices and if you find it cheaper elsewhere they'll match it. For the trade, they also offer the option to buy in bulk and make further savings.
Free Returns – if you change your mind for any reason, you can return the product and they promise to refund it straight away, no questions asked. Returns can be sent via Royal Mail, CollectPlus or they will even collect it from you. There's more information on their returns service here.
Award Winning Service – they've been servicing the trade for over 50 years and you can call their experts and agents, between 7am and 8pm, 7 days a week.
5 Year Minimum Guarantee – unlike many competitors, every single ironmongery product they sell comes with a minimum 5-year guarantee and if you experience any issues with their products, they will replace it at no cost to you. This is backed with a rigorous quality control process and without exception, they publish all product reviews from customers.
It's certainly a compelling proposition and the guaranteed next day delivery pre-10.30am, Sunday delivery and the 5-year guarantee on all products, gives them stand-out from some competing business. Their customers also obviously love them. A brief check of their TrustPilot account, shows 36,479 reviews, with 87% of customers rating them as excellent.
There's a clear theme that comes through the verified reviews, summed up nicely by Lee Holligan. You can access the IronmongeryDirect TrustPilot reviews here.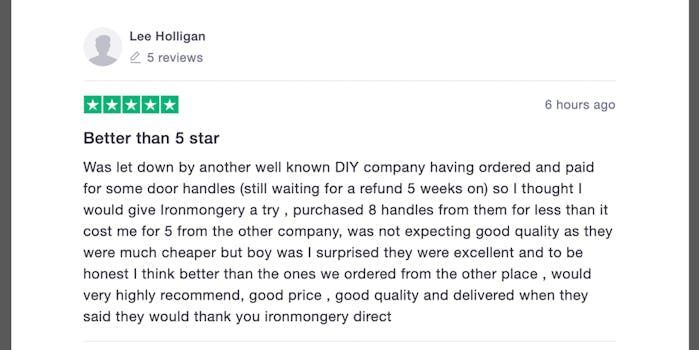 For large commercial accounts, they offer a dedicated service, including a single point of contact account team and telephone number to ensure projects are delivered on time. They also provide direct access to their Registered Architectural Ironmongers (RegAI) team, who have an impressive 28 years of experience from the Guild of Architectural Ironmongers. Combined with a premium delivery service and easy ordering and returns, you can see the appeal for contractors.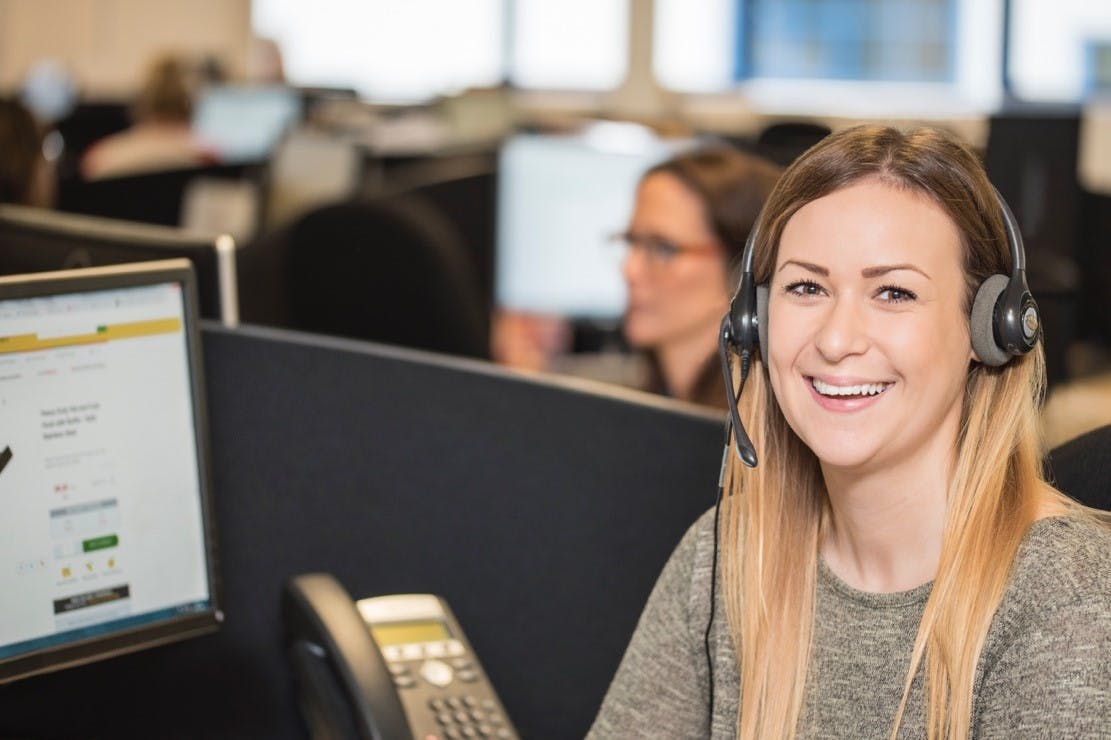 A shift in focus
The majority of their sales comes from the Trade, but there is a substantial number of DIY customers buying from them also. With the onset of COVID-19, the mix over the last six weeks has changed significantly, with 80% of all new customers placing orders being DIY consumers. Whether this is due to the large DIY stores being closed or a slowdown in construction and building work, it's probably too early to say, but with the high level of service and availability offered, it's likely that IronmongeryDirect will retain a large proportion of those customers, once the DIY stores open their doors once again.
It's clear from their sales that many customers are repairing their homes, particularly Bathrooms and Kitchens (from the massive shift of sealant sales to the more sanitary ones). Garage and shed organisation are also booming with significant increases in shelving and storage and with the good weather, consumers are outside fixing and repairing their fencing, gates and sheds. These shifts in customer purchasing behaviour have quickly been recognised by the business and it has made rapid changes to their marketing and messaging to take advantage of the opportunity, whilst continuing to target and service their loyal trade customers.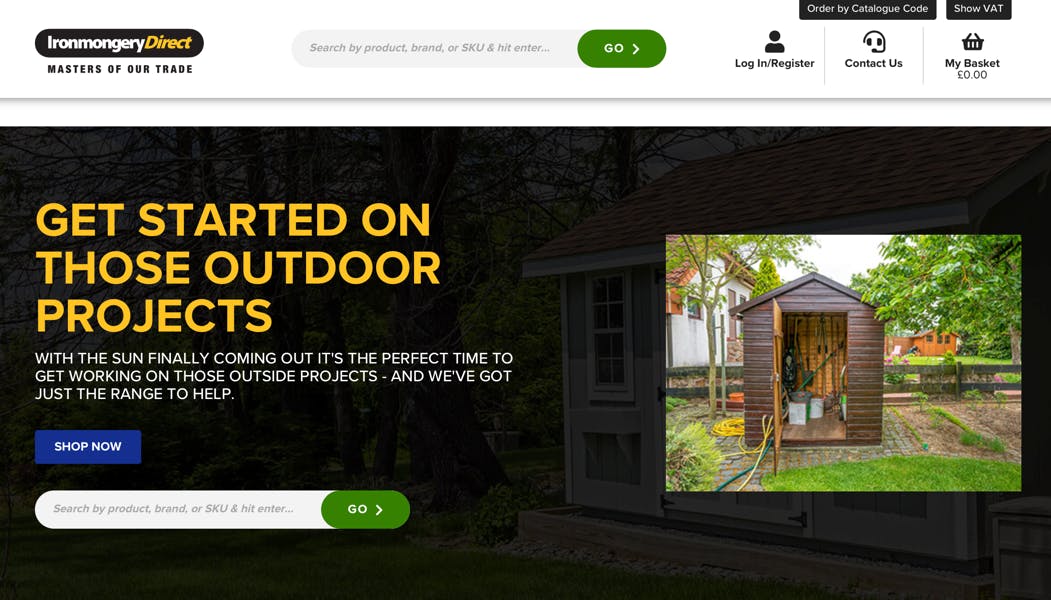 The opportunity to help and support their existing and new NHS customers became a real focus of the company during April, as they became involved in supplying products to the London Nightingale hospital, as well as taking orders for the other similar hospitals being built around the country. They will continue to support the NHS where they can with the supply of PPE and hygiene items alongside the many Ironmongery and Electrical items that are needed. This includes taking advantage of the broad reach of Mantuan's supply chain, in sourcing gloves, coveralls, caps, foot covers and antibacterial gel. 
Products supplied to the NHS included angle brackets for corner protection, door handles and furniture, kick plates and also cable and wiring through the ElectricalDirect business.
A great place to work
However, the front face of their business and customer engagement is only part of the reason for their success. I meet a lot of businesses, suppliers and retailers and it was obvious from my very first contact with the company that they had a very warm and open culture. Their owner Manutan, talks about having a 'Shared Culture' across all their businesses, 'open individuals, active listeners, warm people and believers in treating each other as equal'. And it's not just nice words, I've not met anyone from the business who does not fit that description.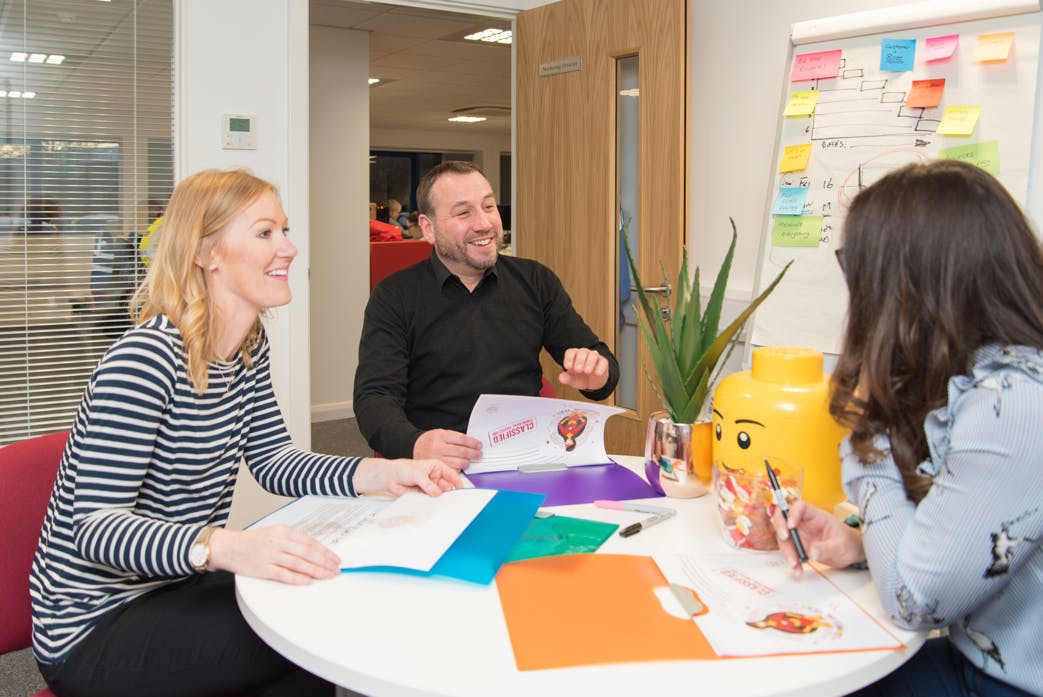 To ensure everyone pulls in the same direction, as well as weekly company updates for the teams, they have staff forums and hold events, including monthly rewards and recognition and even an annual Oscars ceremony. They also operate a cross functional team that focuses on social, community and environmental initiatives.
In 2020, IronmongeryDirect has been shortlisted for a 'Best Workplaces' award. The Best WorkplacesTM Award celebrates companies that promote a healthy workplace culture through a combination of different factors. To achieve the award, the assessors examined IronmongeryDirect's HR and leadership practices, policies and culture as well as responses to a Trust Index© survey shared with all its employees, completed anonymously to encourage honest responses. IronmongeryDirect ranked 59th out of all of the medium companies.
Marco Verdonkschot, Managing Director at IronmongeryDirect said: "We are delighted to rank amongst a list of esteemed brands. To be recognised as one of the UK's Best Workplaces is a huge achievement and is testament to our dedication to create a healthy workplace culture where our employees feel trusted, valued and loyal to achieving organisational goals. We are committed to driving our business performance through our biggest asset: our people, and I believe that the value and pride our employees place on working at IronmongeryDirect will ultimately be reflected in the customer experience."
Summary
Retail success is often down to the combination of a wide range of different factors, all at the right time. In the case of IronmongeryDirect, I believe it's the powerful mix of a strong customer proposition, backed up with the logistics and teams that can deliver on that customer service promise day in day out. It's the ability to pivot their business rapidly and take advantage of changes in their customer base and it's without doubt, the culture and the intangible spirit of the business, obvious to anyone who deals with them.
About the author
Steve Collinge is an international speaker, influencer, retail commentator and is Managing Director of Insight Retail Group Ltd and executive editor of Insight DIY. You can follow Steve on LinkedIn here and on Twitter here.