It's safe to say that 2020 has been a busy year at IronmongeryDirect. Over the past 12 months, we've been working tirelessly through the pandemic to further improve our service offering, helping to ensure that we deliver more for our customers than ever before. Read on, to discover the top ten improvements we've made to our business and how it will benefit you: 
1: Click & Collect Service Launched
Our new Click & Collect service was launched in March. Designed with customers in mind, the service offers increased flexibility on orders, with a nationwide network of pick-up points, allowing for next day collection on orders made before 8pm. Thanks to this convenient option, the majority of our customers are now able to collect an order within 5 miles from their home or place of work. Better still, it's available for free on all orders over £45 + VAT. Click here to read more on our delivery options.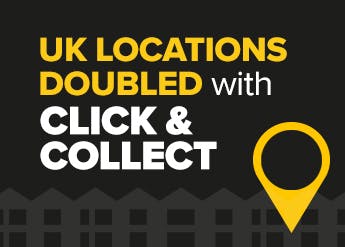 2: Top 250 Ranking in RetailX Report
One of our proudest moments this year was being named in RetailX's ranking of the top 250 largest e-commerce and multichannel retailers in the UK. We jumped nearly 100 places up the list this year, which is testament to the work of our colleagues and the loyalty of our customers. We're looking to go further in 2021 and receive an even higher rating! Click here to read more on our award.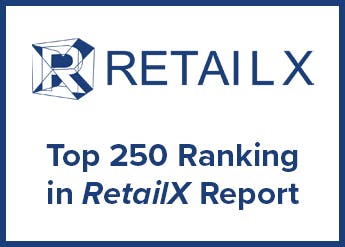 3: Recognised as one of the UK's Best Workplaces
We believe that the value and pride our team place on working at IronmongeryDirect will ultimately be reflected in our customers' experience. That's why we were delighted to be listed as one of the UK's Best Workplaces 2020 by the Great Place to Work Awards. The organisation, which recognises the nation's leading employers, was impressed with how trusted and valued our staff members felt. Click here to read more on our award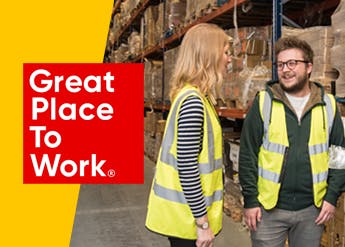 4: Received an Outstanding Achievement in Customer Satisfaction award
Alongside our colleagues, our customers are at our core, so we were thrilled to receive an Outstanding Achievement in Customer Satisfaction from In-House Research earlier this year. The award, which is given on the basis of genuine customer feedback underlined the fantastic level of service we're committed to delivering. 
Proof of our excellent customer service record continues on Trustpilot, where we have an Excellent rating of 4.7 from over 53,000 reviews by verified customers. 
5: Made our commitment to remove all CR6 chrome products from our supply chain
Our commitment to our customers extends far beyond our fantastic service offering; we also constantly review our range to ensure our products are of the highest quality. As part of this process, this year, we made a commitment to remove all CR6 chrome products from our supply chain as exposure to the compound can carry a significant health risk.
6: Improved account access
Our online service is more detailed than ever before. We're now able to offer even greater support with immediate online access to invoices and statements, whenever you need them. The new features make keeping an audit trail easy, even on larger projects. Click here to access your account.
7: Enhanced online product information
We've refortified our product listings by adding 1,500 technical documents and improving 500 product specifications online. It's never been easier to access in-depth technical knowledge across our extensive range of industry-leading solutions. 
8: Improved website navigation
On top of being packed full of more information than ever before, we've also updated the design of our website to make it easier to navigate. The new layout is far more intuitive to make searching simpler, plus, we've reorganised our product collections so you can find exactly what you're looking for.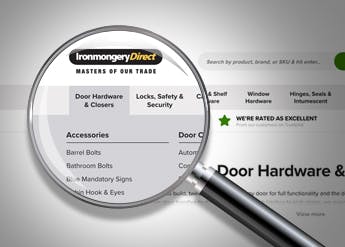 9: Exclusive, curated brands
Included in our extensive 18,000 strong product offering, are a number of solutions from our own specially curated brand collections: Hampstead, Elan, Altro, Klug, Olde Forge, Touchpoint and Vida. These exclusive ranges have been hand-picked to ensure our customers have a wide selection of designs, styles and options to suit any project or budget, with products they know they can trust. Click here to view our brands.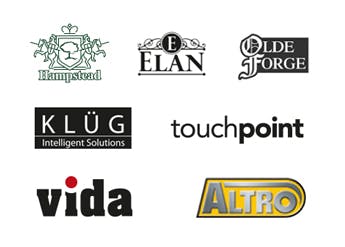 10: Reduced Packaging 
Thanks to the installation of our new automated packaging machine, we've been able to reduce the amount of infill inside our packaging by 80%. This means less waste for you, less landfill and is also helping us to reduce our carbon footprint.